US Supreme Court Center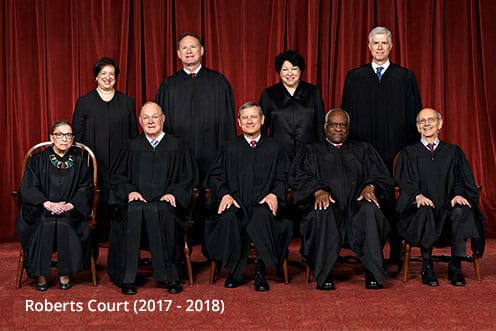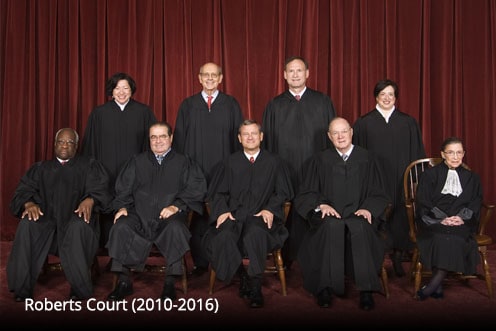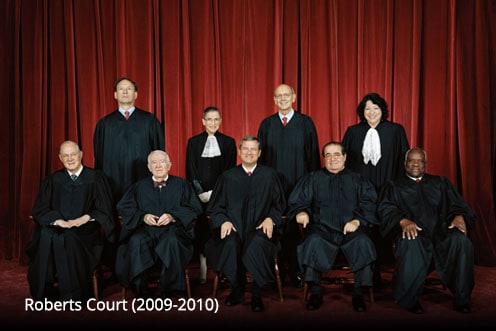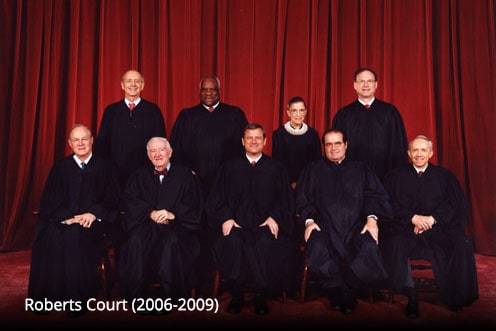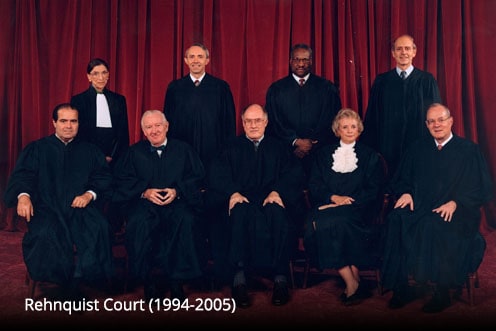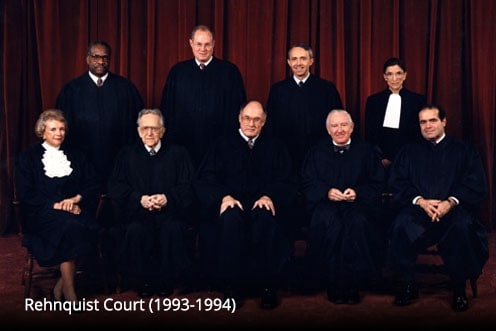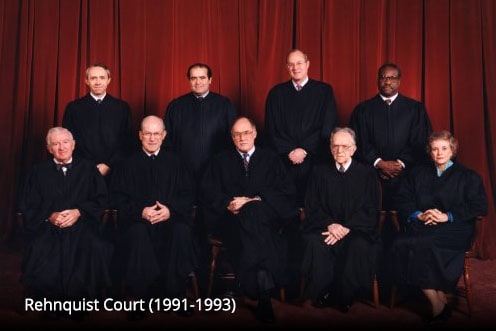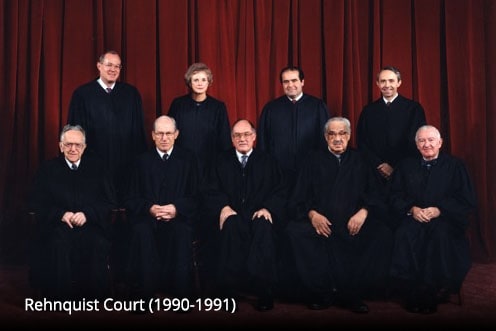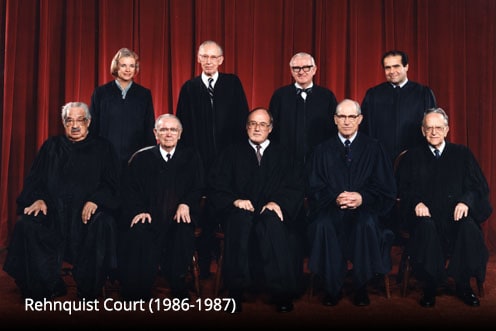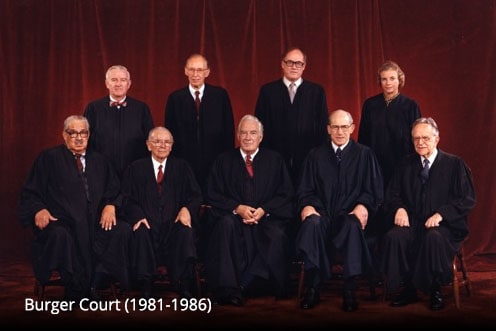 Recent Decisions
Helsinn Healthcare S. A. v. Teva Pharmaceuticals USA, Inc. (January 22, 2019)
Under the Leahy-Smith America Invents Act's "on sale" bar, a commercial sale to a third party who is required to keep the invention confidential can constitute invalidating prior art for subsequently-issued patents.
Stokeling v. United States (January 15, 2019)
The term "physical force" in the Armed Career Criminal Act encompasses the degree of force necessary to commit common-law robbery and encompasses a definition of burglary that requires the defendant to overcome the victim's resistance.
New Prime Inc. v. Oliveira (January 15, 2019)
Despite the presence of a "delegation clause," giving an arbitrator authority to decide threshold questions of arbitrability, a court should initially determine whether an exception to the Federal Arbitration Act applies. A contract calling a worker an "independent contractor" is a contract of employment for purposes of an exception to the Act.
Henry Schein, Inc. v. Archer & White Sales, Inc. (January 8, 2019)
Courts should enforce arbitration contracts according to their terms, including provisions that call for an arbitrator to decided gateway questions of arbitrability; the Federal Arbitration Act contains no "wholly groundless" exception.
Culbertson v. Berryhill (January 8, 2019)
Social Security Act section 406(b)(1)(A)'s 25% cap applies only to fees for court representation, not to the aggregate fees awarded under sections 406(a) and (b) for representation before the agency and before the court.
Latest Supreme Court News
Argument preview: Justices to consider whether First Amendment applies to public-access channels
SCOTUSblog,
Next week the Supreme Court will hear oral argument in a case involving free speech and public-access television channels. Although the issue may sound somewhat obscure, internet giants like Facebook and YouTube are paying close attention, fearing that the court's ruling could have ripple effects that limit their ability to control their content. The First…
Argument analysis: Justices seem divided about government right to challenge patents in administrative process
SCOTUSblog,
The justices have a light calendar this week, with only two arguments. If the first argument of the week (Return Mail Inc. v. U.S. Postal Service) is any guide, they've spent their extra time focusing carefully on the relatively thin session. At first glance, Return Mail is a simple statutory case, involving another in a…
As Ruth Bader Ginsburg Returns, Supreme Court Acts on Death Penalty and Pollution Cases
The New York Times,
Justice Ginsburg, 85, asked crisp and clear questions of both sides in a patent case in her return to the bench about two months after cancer surgery.
Argument transcript
SCOTUSblog,
The transcript of oral argument in Return Mail Inc. v. United States Postal Service is available on the Supreme Court's website.   The post Argument transcript appeared first on SCOTUSblog.
Not an Administrative Law Bang but a Whimper
Justia's Verdict,
NYU law professor Samuel Estreicher comments on Kisor v. Wilkie, a case currently before the US Supreme Court that raises the narrow question whether a court should accept an interpretation by the Department of Veterans Affairs of its own technical regulation but also gets at a broader question of judicial deference more generally. Estreicher argues that when agencies interpret their own regulations, courts should afford those interpretations only Skidmore respect, not the higher Chevron-style deference that has come to be commonplace.
Press Release Regarding Justice Ginsburg
Supreme Court of the United States,
Justice Ruth Bader Ginsburg underwent a pulmonary lobectomy today at Memorial Sloan Kettering Cancer Center in New York City. Two nodules in the lower lobe of her left lung were discovered incidentally during tests performed at George Washington University Hospital to diagnose and treat rib fractures sustained in a fall on November 7. According to the thoracic surgeon, Valerie W. Rusch, MD, FACS, both nodules removed during surgery were found to be malignant on initial pathology...
Current Supreme Court Justices
Photos of the justices courtesy of the Collection of the Supreme Court of the United States