US Supreme Court Center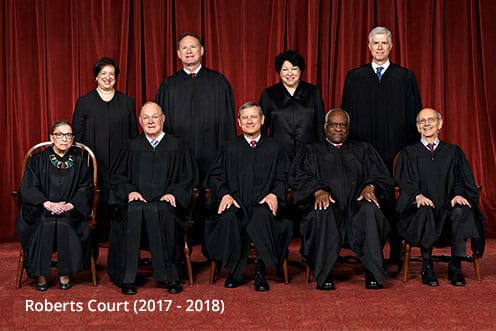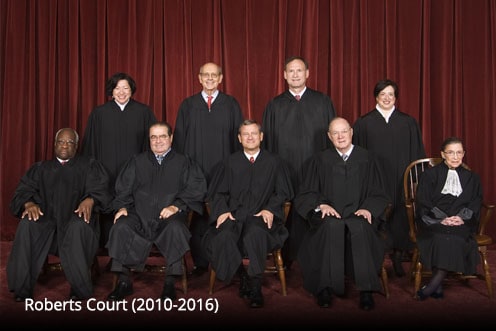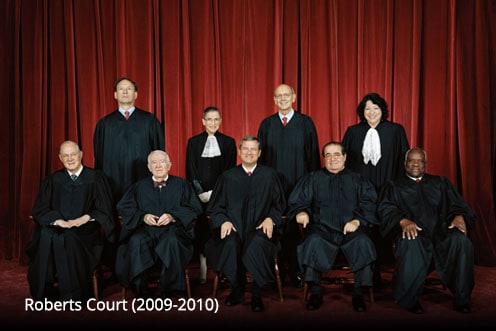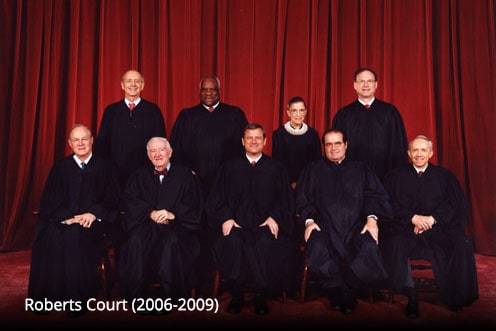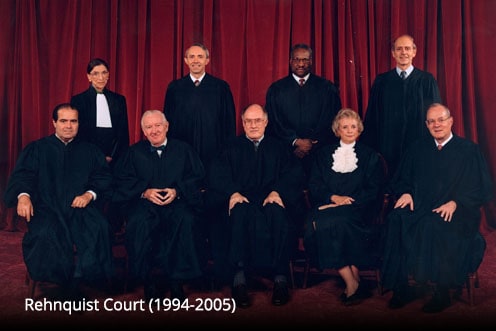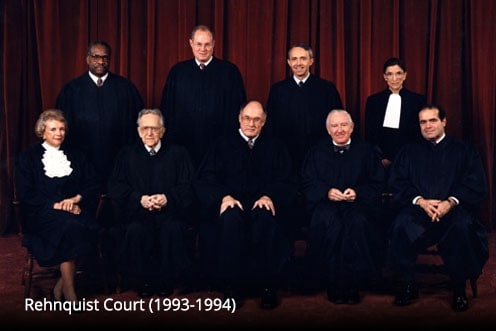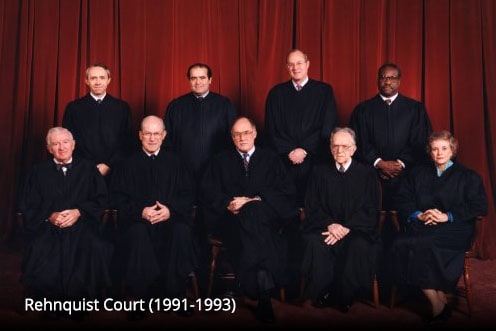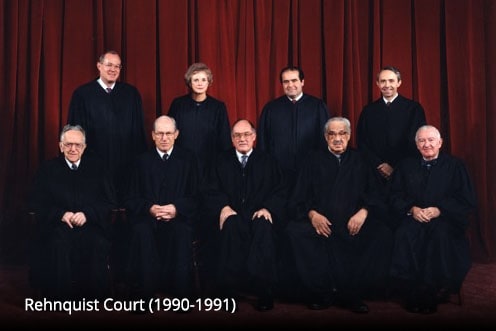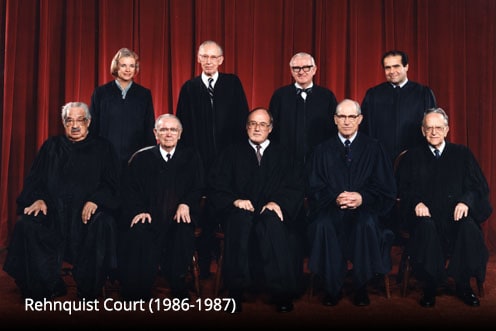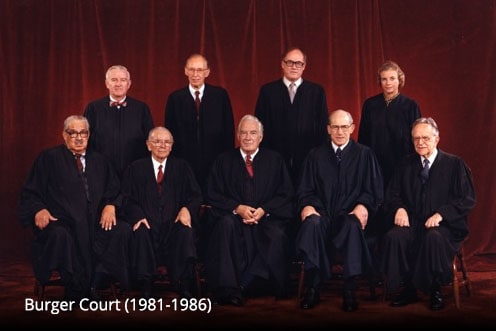 Recent Decisions
Stokeling v. United States (January 15, 2019)
The term "physical force" in the Armed Career Criminal Act encompasses the degree of force necessary to commit common-law robbery and encompasses a definition of burglary that requires the defendant to overcome the victim's resistance.
New Prime Inc. v. Oliveira (January 15, 2019)
Despite the presence of a "delegation clause," giving an arbitrator authority to decide threshold questions of arbitrability, a court should initially determine whether an exception to the Federal Arbitration Act applies. A contract calling a worker an "independent contractor" is a contract of employment for purposes of an exception to the Act.
Henry Schein, Inc. v. Archer & White Sales, Inc. (January 8, 2019)
Courts should enforce arbitration contracts according to their terms, including provisions that call for an arbitrator to decided gateway questions of arbitrability; the Federal Arbitration Act contains no "wholly groundless" exception.
Culbertson v. Berryhill (January 8, 2019)
Social Security Act section 406(b)(1)(A)'s 25% cap applies only to fees for court representation, not to the aggregate fees awarded under sections 406(a) and (b) for representation before the agency and before the court.
Shoop v. Hill (January 7, 2019)
Supreme Court vacates the Sixth Circuit's determination that a death row inmate was entitled to habeas relief; the Sixth Circuit relied on a Supreme Court decision entered after the state court's final decision, which rejected the inmate's claim of intellectual disability.
Latest Supreme Court News
Challengers urge justices to dismiss census case after district court ruling (Updated)
SCOTUSblog,
UPDATE: On Friday, January 18, the Supreme Court announced that it had removed the case from the February argument calendar and suspended the briefing schedule "pending further order of this Court." Although the justices will not hear oral argument in the case in February, today's order does not foreclose the possibility that the case could…
Now available on Oyez: This week's oral argument audio aligned with the transcripts
SCOTUSblog,
Oyez has posted the aligned audio and transcripts from this week's oral arguments at the Supreme Court. The court heard argument this week in: Thacker v. Tennessee Valley Authority Rimini Street Inc. v. Oracle USA Inc. Home Depot U.S.A. Inc. v. Jackson Azar v. Allina Health Services Knick v. Township of Scott, Pennsylvania Tennessee Wine…
Reargument analysis: Justices seek a "middle position" in takings litigation case
SCOTUSblog,
During yesterday's argument in Knick v. Township of Scott – the second time the court has heard the case this term – the justices seemed to be looking for a compromise position. The court granted review in the case to decide whether to overrule a 1985 precedent, Williamson County Regional Planning Commission v. Hamilton Bank,…
The Kind of Judge We Need
The New York Times,
Patricia Wald was not an ambitious careerist but a lawyer who had lived a full life before joining the federal bench.
Who's a Good Boy? US Supreme Court Considers Again Whether Dog Sniffs Are Searches
Justia's Verdict,
Cornell law professor Sherry F. Colb comments on a case in which the US Supreme Court is considering whether to grant review that presents the question whether police must obtain a search warrant before bringing a trained narcotics dog to sniff at a person's door for illicit drugs. Colb highlights some of the most interesting arguments on the issue and explains some of the nuances that make a clear answer more elusive in these cases.
Press Release Regarding Justice Ginsburg
Supreme Court of the United States,
Justice Ruth Bader Ginsburg underwent a pulmonary lobectomy today at Memorial Sloan Kettering Cancer Center in New York City. Two nodules in the lower lobe of her left lung were discovered incidentally during tests performed at George Washington University Hospital to diagnose and treat rib fractures sustained in a fall on November 7. According to the thoracic surgeon, Valerie W. Rusch, MD, FACS, both nodules removed during surgery were found to be malignant on initial pathology...
Current Supreme Court Justices