US Supreme Court Center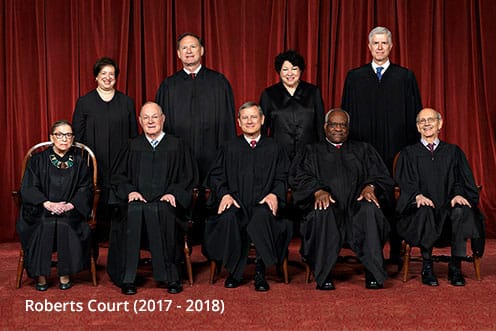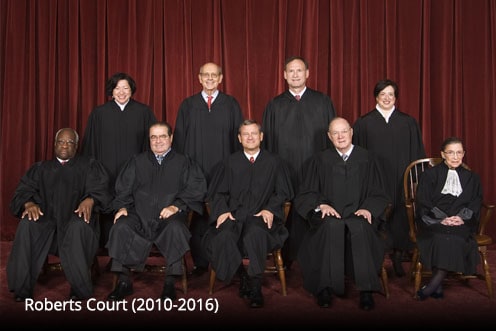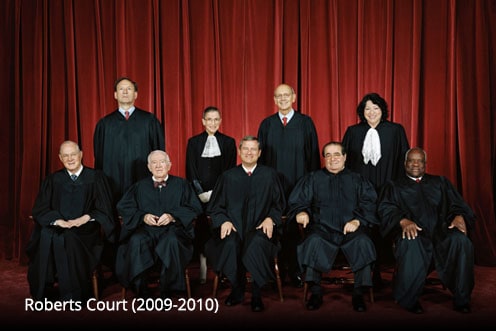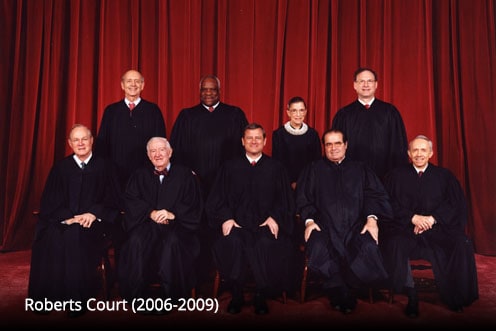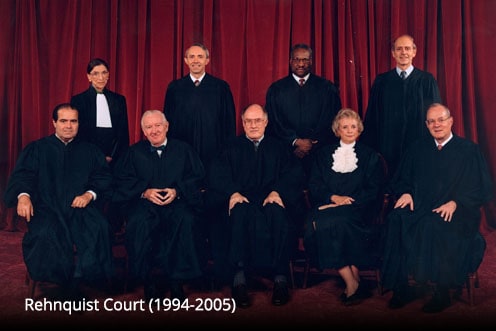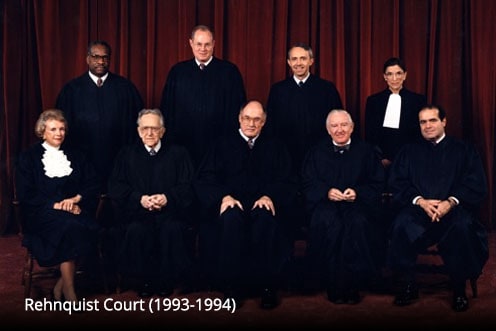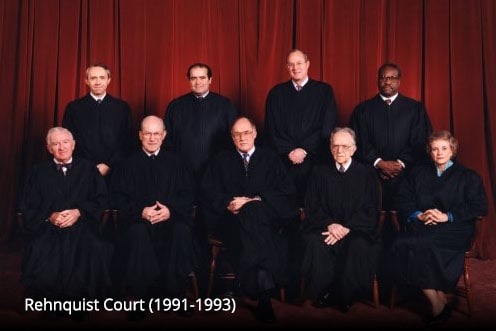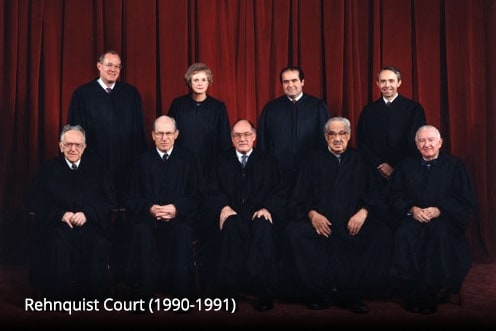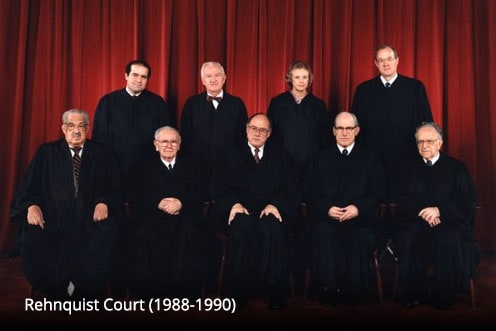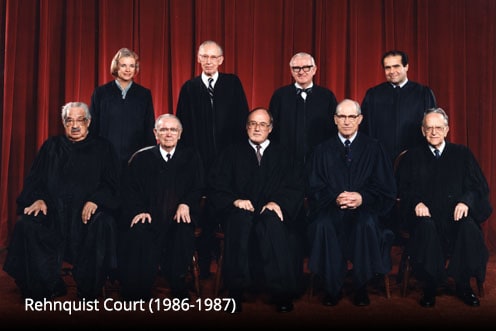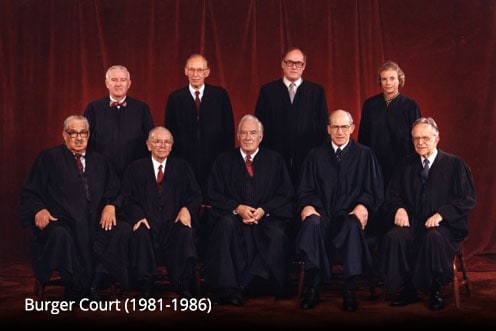 Recent Decisions
Sause v. Bauer (June 28, 2018)
First Amendment issues involved in a police order that plaintiff stop praying require consideration of Fourth Amendment issues concerning why the officers were present in plaintiff's home and what they wanted plaintiff to do.
Sexton v. Beaudreaux (June 28, 2018)
Supreme Court reversed a grant of habeas relief by the Ninth Circuit.
North Carolina v. Covington (June 28, 2018)
Supreme Court affirms, in part, North Carolina district court's remedy in a case alleging racial gerrymandering.
Janus v. State, County, and Municipal Employees (June 27, 2018)
States and public-sector unions may no longer extract agency fees from nonconsenting employees.
Florida v. Georgia (June 27, 2018)
Special Master is required to make extensive, specific factual findings to determine whether a remedy could be fashioned in a dispute between states concerning the apportionment of the waters of an interstate river basin.
Latest Supreme Court News
The Challenge With Prosecuting Newsweek's Former Owner for Fraud: There Were No Losses
The New York Times,
The charges filed by the Manhattan district attorney's office against two media companies raise a question: Can there be fraud if no money is lost?
With Kavanaugh on Court, Abortion Rights Groups Sharpen Their Focus on the States
The New York Times,
The initiatives have two primary goals: to challenge restrictive measures advanced by emboldened states, and to bolster clinics in places friendlier to abortion rights that may become a lifeline.
Where the Streets Have No Names, the People Have No Vote
The New York Times,
The Enlightenment gave us street addresses and ushered in democracy. The Age of Un-Enlightenment is using addresses to usher it out.
Now available on Oyez: This week's oral argument audio aligned with the transcripts
SCOTUSblog,
Oyez has posted the aligned audio and transcripts from this week's oral arguments at the Supreme Court. The court heard argument this week in: Stokeling v. United States United States v. Stitt Nielsen v. Preap Air and Liquid Systems Corp. v. DeVries The post Now available on Oyez: This week's oral argument audio aligned with the transcripts appeared first on SCOTUSblog.
Brett M. Kavanaugh Oath Ceremony
Supreme Court of the United States,
The Honorable Brett M. Kavanaugh will be sworn in as the 102nd Associate Justice of the Supreme Court on October 6, 2018. Chief Justice John G. Roberts, Jr., will administer the Constitutional Oath and retired Associate Justice Anthony M. Kennedy will administer the Judicial Oath in a private ceremony later today in the Justices' Conference Room at the Supreme Court. Both oaths will be administered so that he can begin to participate in the work of the Court immediately. A formal...
Could the Conservative Attack on the Administrative State be Good for Net Neutrality—and for Progressive Regulation More Generally?
Justia's Verdict,
Cornell law professor Michael C. Dorf anticipates the possible next steps in the federal government's lawsuit against California over the state's new law mandating net neutrality. Dorf explains why, if conservative scholars and Supreme Court justices succeed in what seems to be their goal of weakening federal regulatory agencies, that could ironically be a boon to net neutrality and to government regulation more broadly.
Current Supreme Court Justices