US Supreme Court Center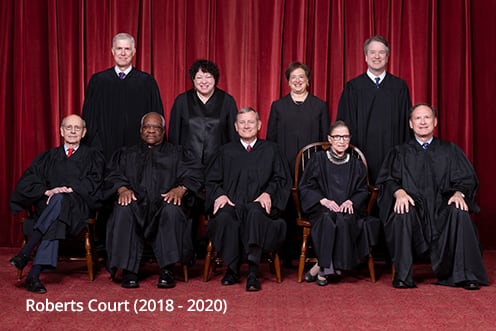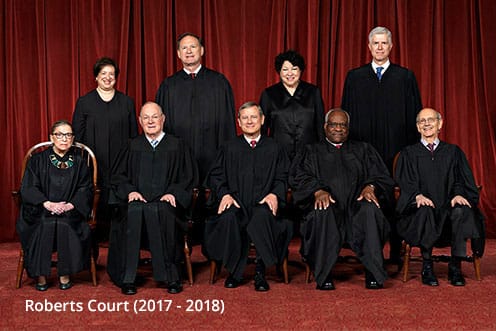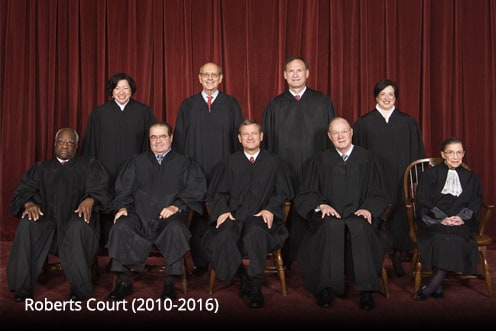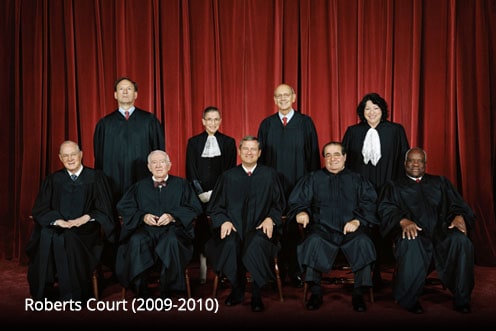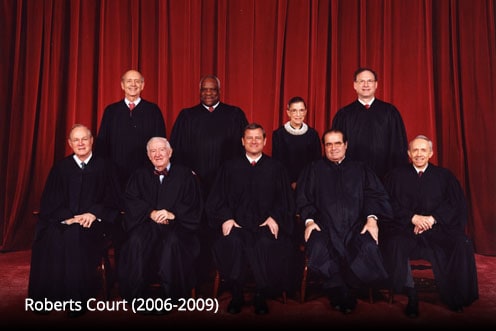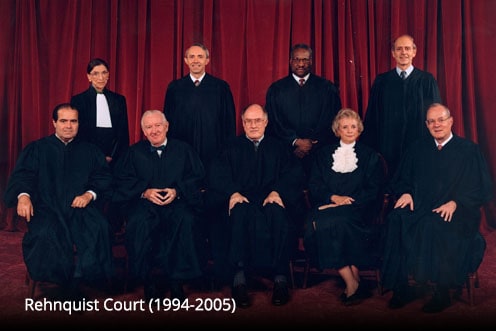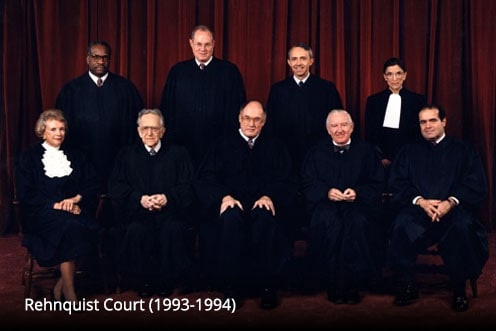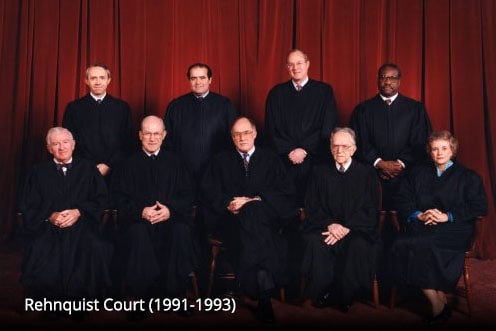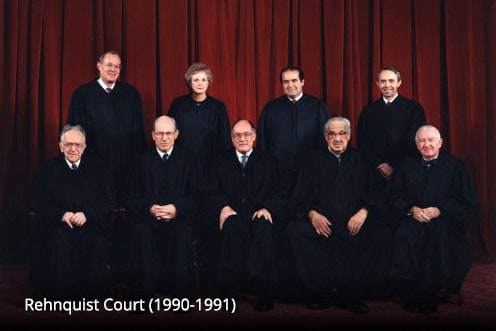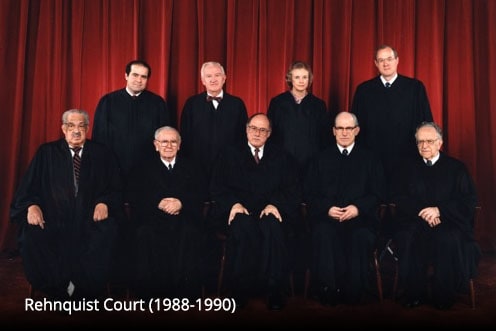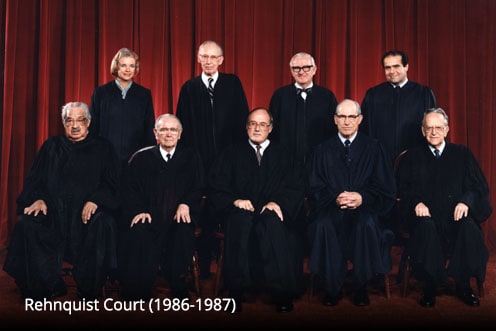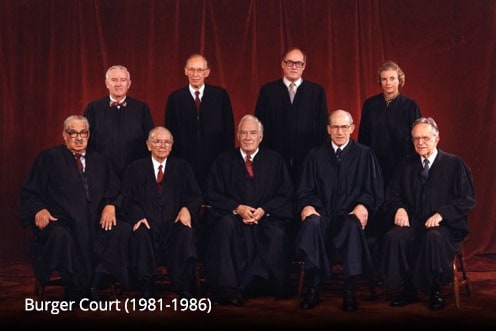 Recent Decisions
Niz-Chavez v. Garland (April 29, 2021)
A notice to appear in removal hearings, sufficient to trigger the "stop-time rule," is a single document containing all the information about that hearing specified in section 1229(a)(1), including time and place.
Alaska v. Wright (April 26, 2021)
A section 2254(a) habeas petitioner is not in custody pursuant to a state court judgment when he is charged, in federal court, with failure to register as a sex offender on the basis of a state court sexual abuse conviction, for which his sentence has expired.
Carr v. Saul (April 22, 2021)
Courts of Appeal erred in imposing an issue-exhaustion requirement on challenges, under the Appointments Clause, to the appointments of Social Security Administration administrative law judges.
Jones v. Mississippi (April 22, 2021)
In the case of a defendant who committed homicide when he was under 18, Supreme Court precedent not require the sentencer to make a separate factual finding of permanent incorrigibility before sentencing the defendant to life without parole; a discretionary sentencing system is both constitutionally necessary and constitutionally sufficient.
AMG Capital Management, LLC v. Federal Trade Commission (April 22, 2021)
Federal Trade Commission Act Section 13(b) does not authorize the Commission to seek, or a court to award, equitable monetary relief such as restitution or disgorgement.
Latest Supreme Court News
Constitutional Challenges Loom Over Proposed Voting Bill
The New York Times,
The sprawling legislation, known as H.R. 1, could result in lawsuits leading to a dozen Supreme Court cases, legal experts said.
The Constitution Is More Than a Document — It's a Conversation
The New York Times,
In "The Words That Made Us," Akhil Reed Amar shows how the United States Constitution was produced by a broad culture of communicators.
In final case the court will hear this term, profound issues of race, incarceration and the war on drugs
SCOTUSblog,
Academics naturally believe that even obscure cases in their field are underappreciated; each minor tax or bankruptcy case quietly frames profound issues of justice. But, doubtful readers, rest assured that Terry v. United States – which the Supreme Court will hear on Tuesday in the... The post In final case the court will hear this term, profound issues of race, incarceration and the war on drugs appeared first on SCOTUSblog.
Justice Clarence Thomas, Long Silent, Has Turned Talkative
The New York Times,
The Supreme Court's orderly telephone arguments, prompted by the pandemic, have given the public a revealing look at its longest-serving member.
Gail A. Curley named Marshal of the Supreme Court of the U.S.
Supreme Court of the United States,
Colonel Gail A. Curley has been appointed the new Marshal of the Supreme Court of the United States. She will be the eleventh Marshal of the Court and the second woman to hold the position. She succeeds Pamela Talkin, who retired on July 31, 2020 after 19 years as Marshal. Col. Curley is expected to assume her new duties on June 21, 2021. As Marshal, Col. Curley will serve as the Court's chief security officer, facilities administrator, and contracting executive, managing approximately 260...
Exploring the Meaning of and Problems With the Supreme Court's (Apparent) Adoption of a "Most Favored Nation" Approach to Protecting Religious Liberty Under the Free Exercise Clause: Part One in a Series
Justia's Verdict,
In this first of a series of columns, Illinois Law dean Vikram David Amar and UC Davis Law professor emeritus Alan E. Brownstein discuss the U.S. Supreme Court's apparent adoption of a "most favored nation" approach to protecting religious liberty under the Free Exercise Clause. Dean Amar and Professor Brownstein describe some of the problems with this approach and point out that the reason religious exercise receives constitutional recognition and protection is not because the Constitution assigns some heightened value to religious belief and practices over secular interests, but because we do not want the state to interfere with religious choice and the autonomy of religious individuals to associate with a religion of their choice.
Current Supreme Court Justices
Photos of the justices courtesy of the Collection of the Supreme Court of the United States