US Supreme Court Center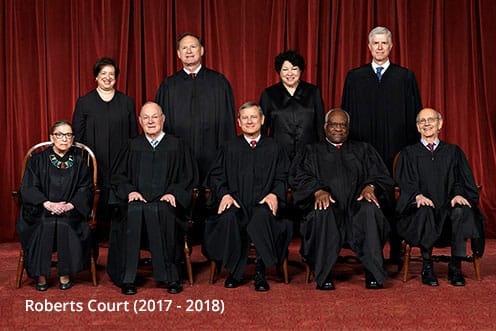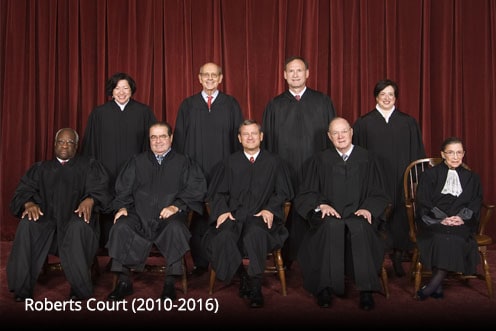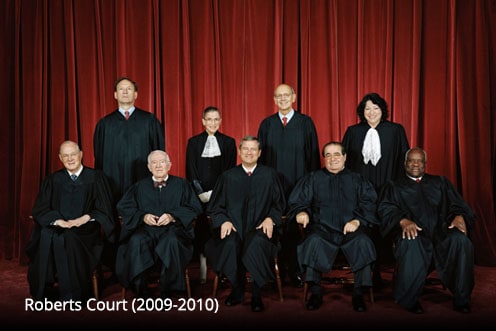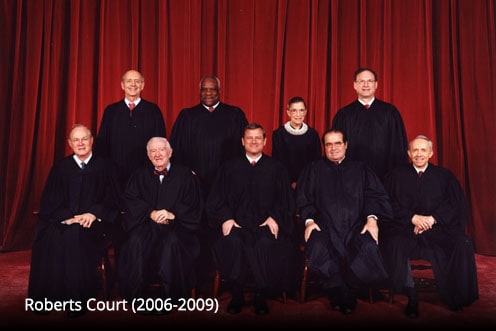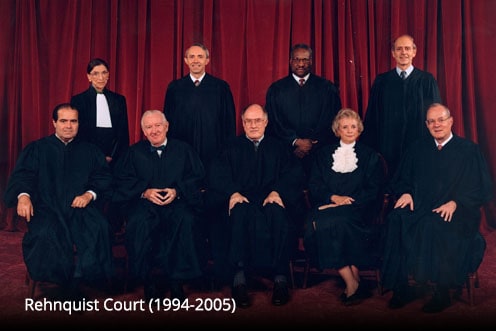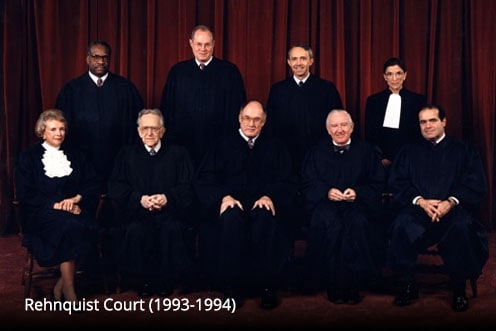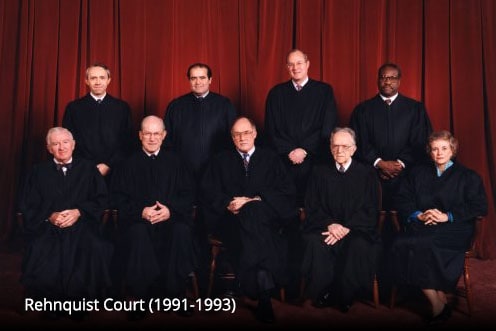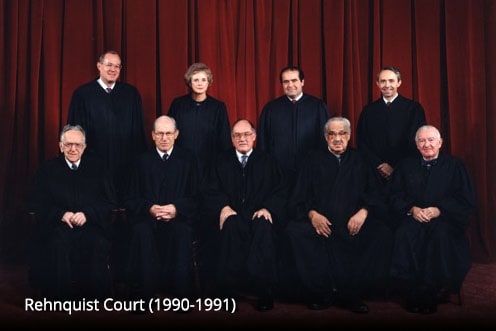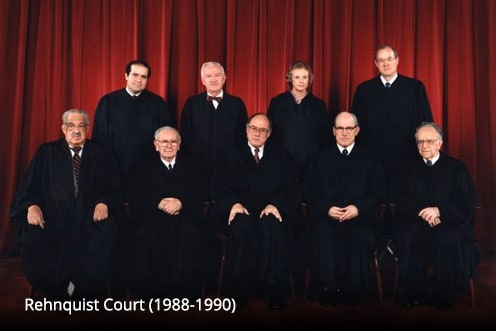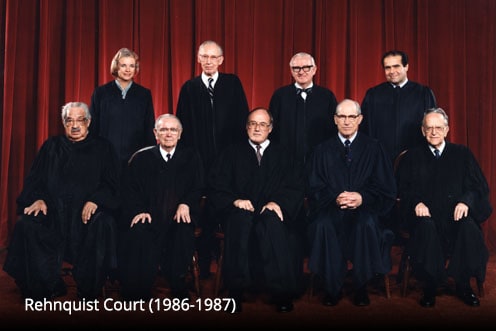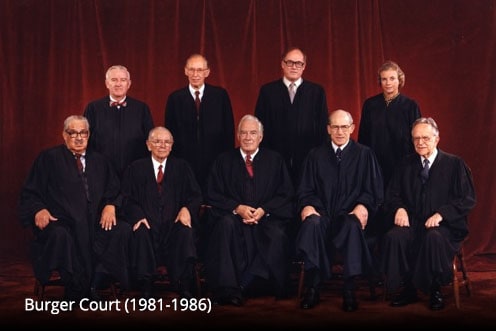 Recent Decisions
Nielsen v. Preap (March 19, 2019)
Under 8 U.S.C. 1226(a), the Secretary of Homeland Security generally has the discretion to arrest and hold a deportable alien pending a removal decision or to release the alien on bond or parole. Section 1226(c), enacted out of "concer[n] that deportable criminal aliens who are not detained continue...
Washington State Department of Licensing v. Cougar Den, Inc. (March 19, 2019)
The State of Washington taxes "motor vehicle fuel importer[s]" who bring large quantities of fuel into the state by "ground transportation," Wash. Code 82.36.010(4), (12), (16). Cougar, a wholesale fuel importer owned by a member of the Yakama Nation, imports fuel over Washington's public highways f...
Air & Liquid Systems Corp. v. DeVries (March 19, 2019)
Manufacturers produced equipment for three Navy ships. The equipment required asbestos insulation or asbestos parts to function as intended, but the manufacturers did not always incorporate the asbestos into their products, so the Navy later added the asbestos. Two Navy veterans, exposed to asbestos...
Fourth Estate Public Benefit Corp. v. Wall-Street.com, LLC (March 4, 2019)
A copyright infringement suit may not be brought before the Copyright Office registers the copyright, even if the owner has submitted a proper application; upon registration, the owner may recover damages for infringement that occurred prior to registration.
BNSF Railway Co. v. Loos (March 4, 2019)
A railroad's payment to an employee for working time lost due to an on-the-job injury is taxable "compensation" under the Railroad Retirement Tax Act.
Latest Supreme Court News
Argument analysis: Justices grapple with meaning of final decision made after a hearing
SCOTUSblog,
In Monday's oral argument in Smith v. Berryhill, the justices confronted a split among the courts of appeals as to whether an SSI disability claimant can obtain judicial review of the Social Security Appeals Council's dismissal of his appeal as untimely under 42 U.S.C. sec. 405(g). Section 405(g) provides that "[a]ny individual, after any final…
Opinion analysis: Justices affirm maritime liability for manufacturers of asbestos-dependent equipment
SCOTUSblog,
This morning's 6-3 opinion in Air and Liquid Systems Corp. v. DeVries affirms the decision of the lower court holding that the manufacturers of asbestos-dependent equipment used on Navy ships can be held liable to sailors who became ill because of their contact with the asbestos. Because the case involves liability for conduct at sea,…
Argument analysis: Sorting out a thorny statute-of-limitations question in False Claims Act case
SCOTUSblog,
The Supreme Court engaged in a relatively lively argument today over a thorny issue of statutory interpretation under the False Claims Act: how two separate statute-of-limitations provisions apply to whistleblower, or "qui tam," actions when the federal government has not intervened in a suit brought by a private party, or relator. "These types of actions…
Immigrants Facing Deportation Must Be Detained After Release From Criminal Custody, Justices Rule
The New York Times,
Immigrants convicted of some crimes may be detained even years after their release, the Supreme Court says; the law does not allow them to seek bail.
What Should the Court Do With That Cross?
Justia's Verdict,
UNLV Boyd School of Law professor Leslie C. Griffin comments on a case heard by the US Supreme Court this week raising questions about the Establishment Clause. Griffin summarizes some of the main points of each of the advocates in the case and argues that the Court should provide a clearer standard—a straightforward rule that one religion cannot be preferred to another.
Press Release Regarding Justice Ginsburg
Supreme Court of the United States,
Justice Ruth Bader Ginsburg underwent a pulmonary lobectomy today at Memorial Sloan Kettering Cancer Center in New York City. Two nodules in the lower lobe of her left lung were discovered incidentally during tests performed at George Washington University Hospital to diagnose and treat rib fractures sustained in a fall on November 7. According to the thoracic surgeon, Valerie W. Rusch, MD, FACS, both nodules removed during surgery were found to be malignant on initial pathology...
Current Supreme Court Justices
Photos of the justices courtesy of the Collection of the Supreme Court of the United States