US Supreme Court Center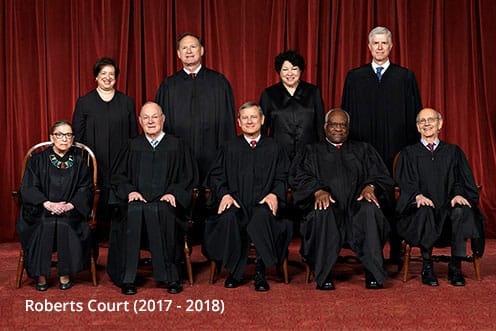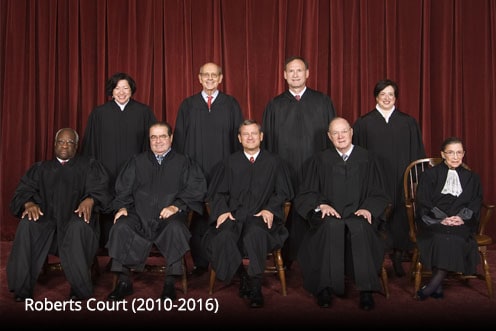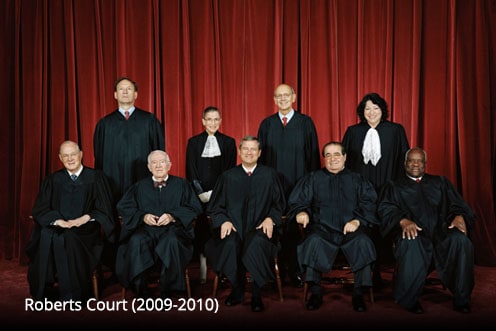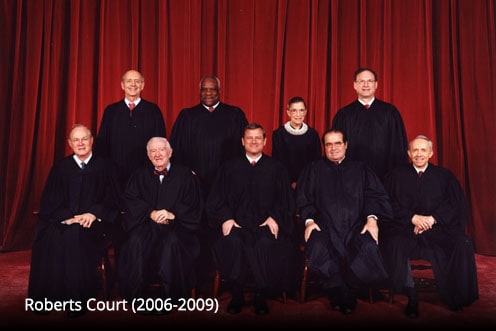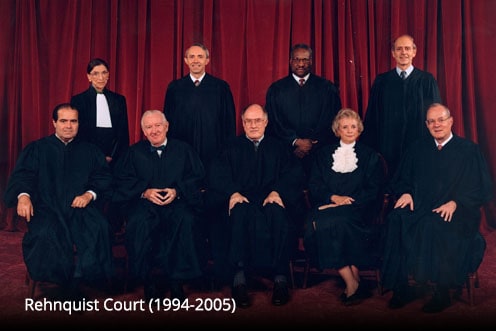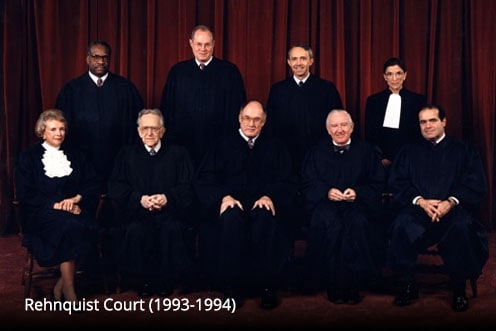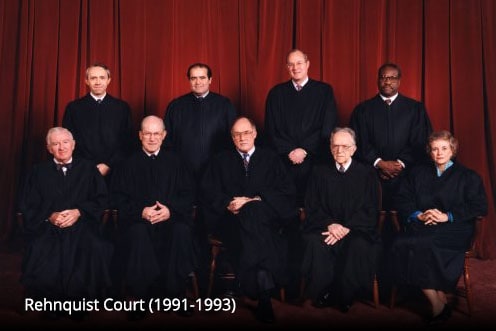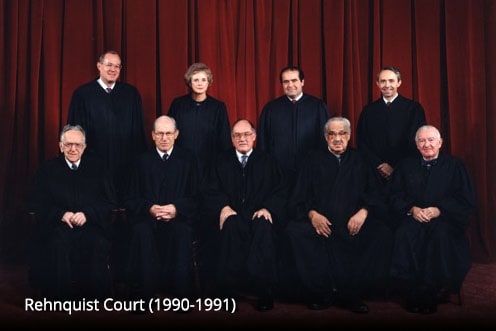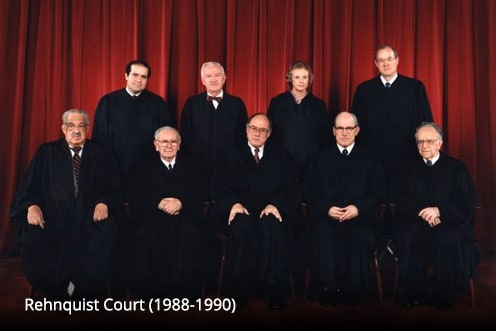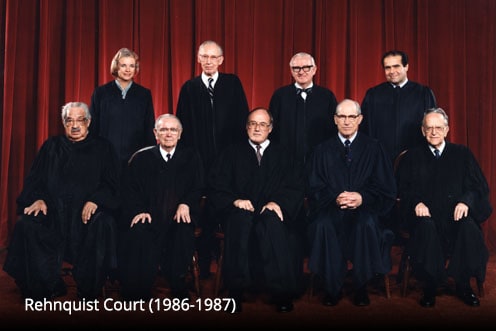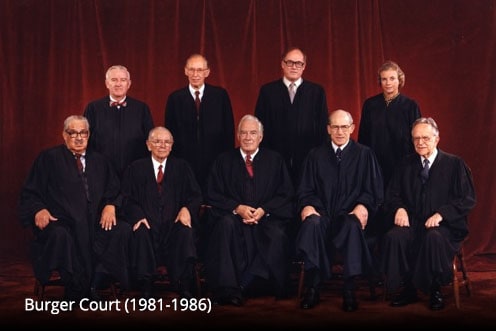 Recent Decisions
Department of Commerce v. New York (June 27, 2019)
Supreme Court rejects the citizenship question proposed for the 2020 census.
Rucho v. Common Cause (June 27, 2019)
Supreme Court declines to address partisan gerrymandering claims, characterizing them as present political questions beyond the reach of the federal courts.
Mitchell v. Wisconsin (June 27, 2019)
Supreme Court plurality concludes that when a drunk-driving suspect is unconscious and cannot take a breath test, the exigent-circumstances doctrine generally permits a blood test without a warrant.
United States v. Haymond (June 26, 2019)
The application of 18 U.S.C. 3583(k) to sentence a defendant to an additional mandatory minimum prison term, based on a judge's preponderance of the evidence findings, violated the defendant's right to trial by jury.
Kisor v. Wilkie (June 26, 2019)
Restricting its 1997 decision in Auer v. Robbins, the Supreme Court holds that when the reasons for the presumption in favor of deference to an agency's interpretation of its own ambiguous regulation do not hold up, or when countervailing reasons outweigh them, courts should not give deference to an agency's reading.
Latest Supreme Court News
If the Supreme Court Won't Prevent Gerrymandering, Who Will?
The New York Times,
A progressive take on states' rights can come to the rescue.
This Land Was Your Land
The New York Times,
Federal agencies have been captured by the very industries they should be regulating.
Absurd, Shocking, Embarrassingly Bad
The New York Times,
So say conservatives about Trump's health care lawsuit.
Trump administration ends effort to include citizenship question on 2020 census
SCOTUSblog,
This afternoon President Donald Trump announced that his administration will end its battle to include a question about citizenship on the 2020 census. The news came two weeks after the Supreme Court blocked the government from including the question, with the court's four liberal justices joining Chief Justice John Roberts in ruling that the reason…
Big Little Truths About the 2018-19 Supreme Court Term
Justia's Verdict,
Illinois law dean and professor Vikram David Amar reflects on the decisions the U.S. Supreme Court issued at the end of its 2018–19 term. Amar observes three key trends at the Court: its focus on what constitutes improper government motive, concerns over broad congressional delegation to the executive, and tension over the meaning and theory of stare decisis.
Summer Order Lists
Supreme Court of the United States,
For your planning purposes, summer order lists are scheduled to be issued on July 15, August 5, and August 23, 2019. Summer order lists usually consist of actions taken by the Court on motions in pending cases, petitions for rehearing, and other miscellaneous matters. Emergency orders, such as in applications for stays, will continue to be released as required.
Current Supreme Court Justices
Photos of the justices courtesy of the Collection of the Supreme Court of the United States