US Supreme Court Center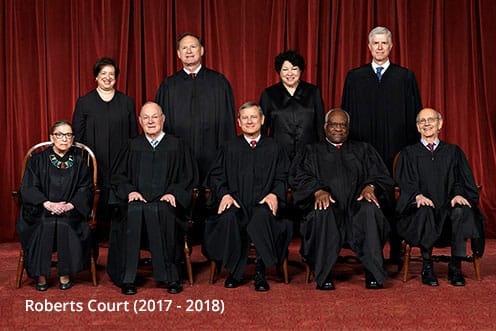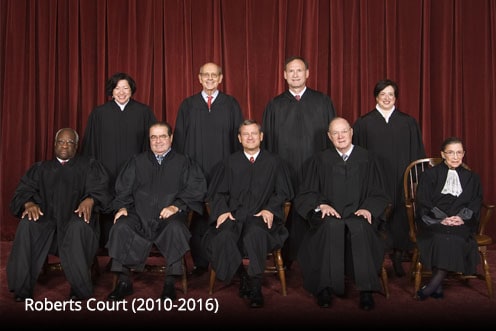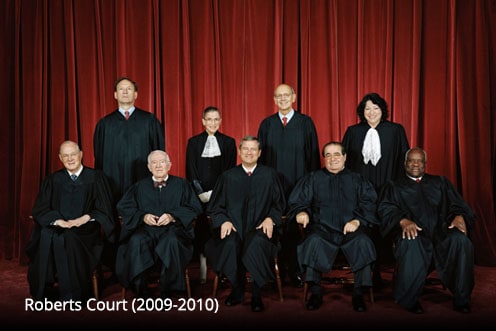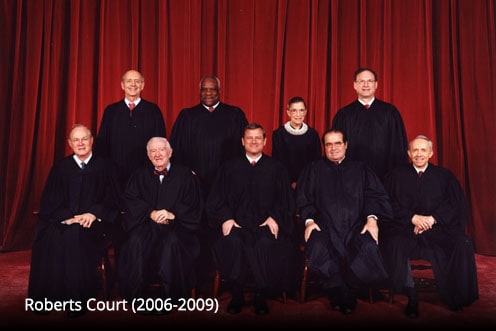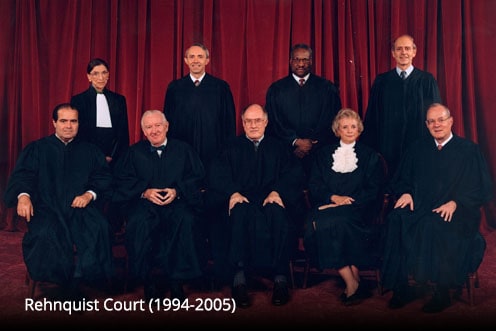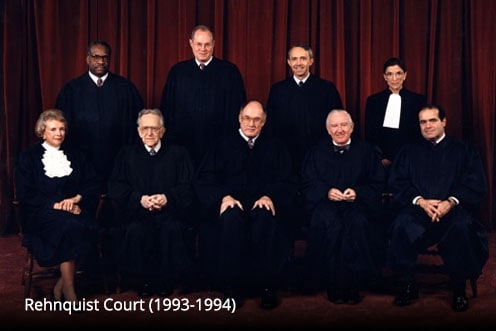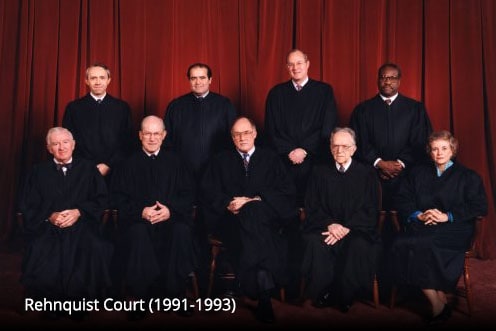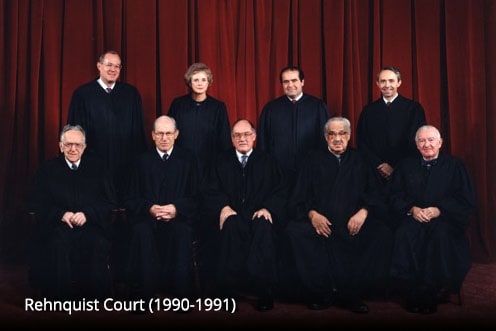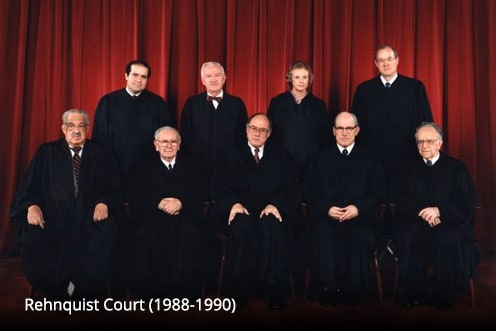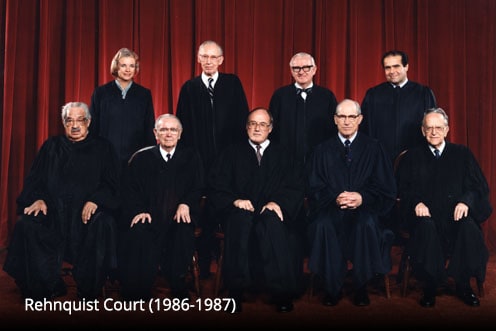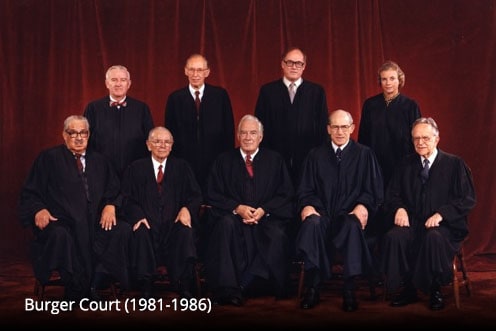 Recent Decisions
Department of Commerce v. New York (June 27, 2019)
Supreme Court rejects the citizenship question proposed for the 2020 census.
Rucho v. Common Cause (June 27, 2019)
Supreme Court declines to address partisan gerrymandering claims, characterizing them as present political questions beyond the reach of the federal courts.
Mitchell v. Wisconsin (June 27, 2019)
Supreme Court plurality concludes that when a drunk-driving suspect is unconscious and cannot take a breath test, the exigent-circumstances doctrine generally permits a blood test without a warrant.
United States v. Haymond (June 26, 2019)
The application of 18 U.S.C. 3583(k) to sentence a defendant to an additional mandatory minimum prison term, based on a judge's preponderance of the evidence findings, violated the defendant's right to trial by jury.
Kisor v. Wilkie (June 26, 2019)
Restricting its 1997 decision in Auer v. Robbins, the Supreme Court holds that when the reasons for the presumption in favor of deference to an agency's interpretation of its own ambiguous regulation do not hold up, or when countervailing reasons outweigh them, courts should not give deference to an agency's reading.
Latest Supreme Court News
Brett Kavanaugh Fit In With the Privileged Kids. She Did Not.
The New York Times,
Deborah Ramirez's Yale experience says much about the college's efforts to diversify its student body in the 1980s.
Is Trump's America Tougher on Asylum Than Other Western Countries?
The New York Times,
President Trump's plan to bar migrants from seeking asylum in the United States is similar to a scheme employed by Australia since 2012. Europe tried a comparable scheme in 2016, but it didn't work.
'The Education of Brett Kavanaugh' Takes a Hard Look at the Supreme Court Justice and His Accusers
The New York Times,
A new account by the New York Times reporters Robin Pogrebin and Kate Kelly reinvestigates the allegations of sexual misconduct against the justice.
North Carolina Three-Judge Panel Smartly Uses the Room the U.S. Supreme Court in Rucho v. Common Cause Left for State Courts to Enforce State Constitutions
Justia's Verdict,
Illinois law dean and professor Vikram David Amar comments on a recent decision by a panel of state-court judges in North Carolina striking down partisan gerrymandering schemes as violating that state's constitution. Amar had argued after the U.S. Supreme Court's decision in Rucho v. Common Cause that state courts would have to address partisan gerrymandering on "independent and adequate state-law grounds" (rather than on federal constitutional grounds), which is exactly what the North Carolina court did.
Press Release Regarding Justice Ginsburg
Supreme Court of the United States,
Justice Ruth Bader Ginsburg today completed a three-week course of stereotactic ablative radiation therapy at Memorial Sloan Kettering Cancer Center in New York City. The focused radiation treatment began on August 5 and was administered on an outpatient basis to treat a tumor on her pancreas. The abnormality was first detected after a routine blood test in early July, and a biopsy performed on July 31 at Sloan Kettering confirmed a localized malignant tumor. As part of her treatment, a...
Trump administration ends effort to include citizenship question on 2020 census
SCOTUSblog,
This afternoon President Donald Trump announced that his administration will end its battle to include a question about citizenship on the 2020 census. The news came two weeks after the Supreme Court blocked the government from including the question, with the court's four liberal justices joining Chief Justice John Roberts in ruling that the reason…
Current Supreme Court Justices
Photos of the justices courtesy of the Collection of the Supreme Court of the United States