US Supreme Court Center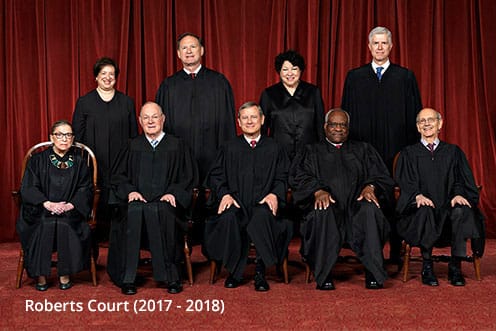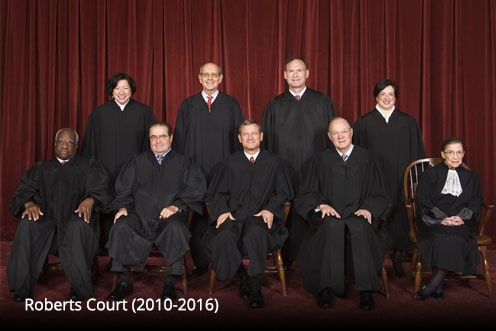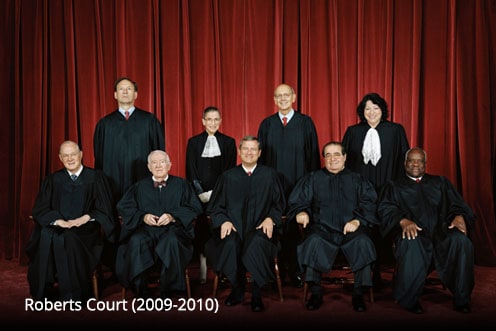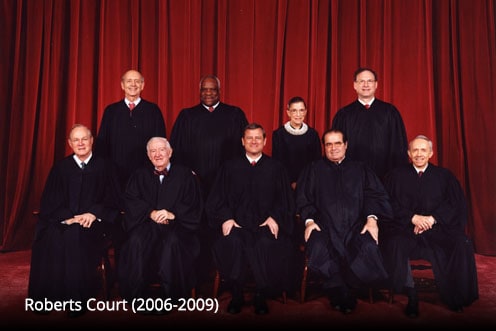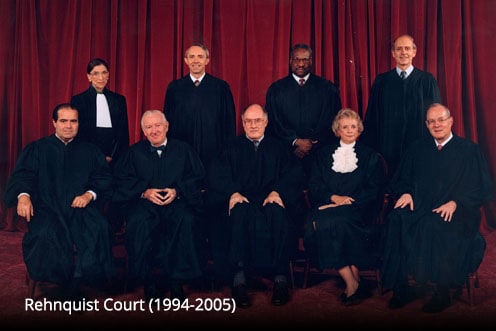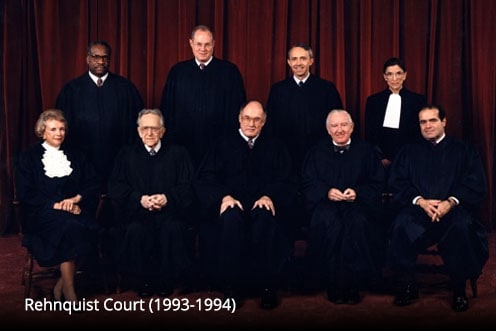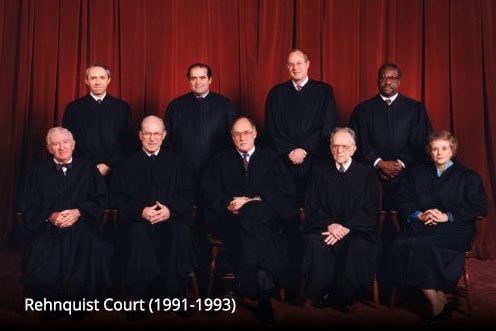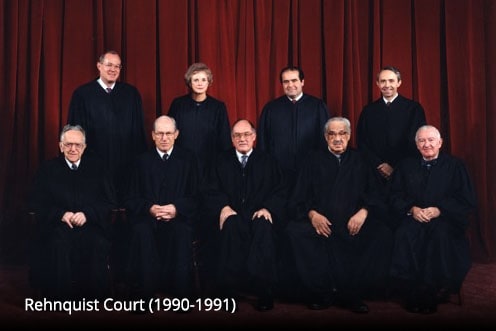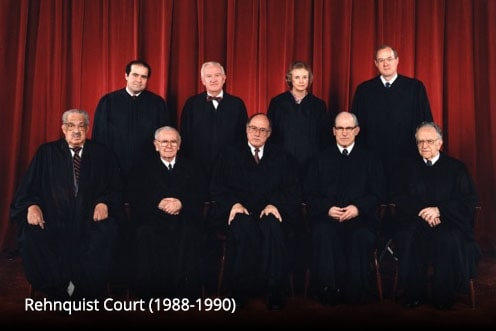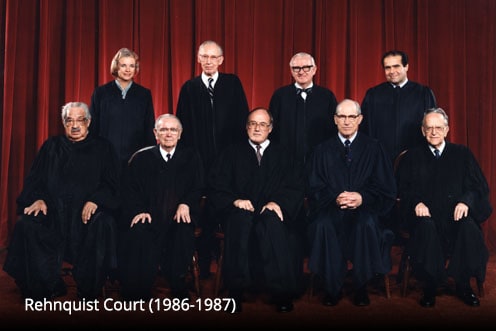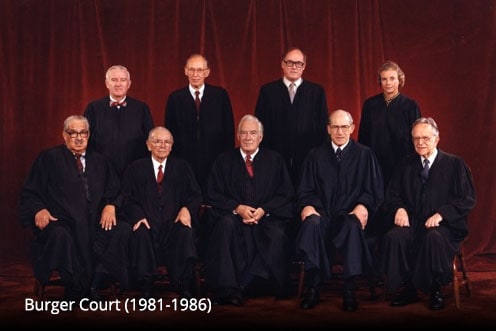 Recent Decisions
Thompson v. Hebdon (November 25, 2019)
Supreme Court vacates a Ninth Circuit decision upholding Alaska's limitation on the amount n individual can contribute to a candidate for political office, or to an election-oriented group other than a political party.
Department of Commerce v. New York (June 27, 2019)
Supreme Court rejects the citizenship question proposed for the 2020 census.
Rucho v. Common Cause (June 27, 2019)
Supreme Court declines to address partisan gerrymandering claims, characterizing them as present political questions beyond the reach of the federal courts.
Mitchell v. Wisconsin (June 27, 2019)
Supreme Court plurality concludes that when a drunk-driving suspect is unconscious and cannot take a breath test, the exigent-circumstances doctrine generally permits a blood test without a warrant.
United States v. Haymond (June 26, 2019)
The application of 18 U.S.C. 3583(k) to sentence a defendant to an additional mandatory minimum prison term, based on a judge's preponderance of the evidence findings, violated the defendant's right to trial by jury.
Latest Supreme Court News
Trump Again Asks Supreme Court to Bar Release of His Financial Records
The New York Times,
The justices will soon say whether they will hear the case, about a House subpoena, along with one concerning a subpoena from Manhattan prosecutors.
Argument preview: Justices to consider Affordable Care Act, risk corridors and implied repeals
SCOTUSblog,
In July, the U.S. Court of Appeals for the 5th Circuit heard oral argument in a challenge to the validity of the Affordable Care Act. Although there is no way to know when that court will issue its opinion, the loser is expected to ask the Supreme Court to weigh in, in what could be…
Argument analysis: Going the way of the phlogiston
SCOTUSblog,
Rodriguez v. Federal Deposit Insurance Co. is no one's idea of a blockbuster case. But yesterday's oral argument in the narrow tax-refund dispute proved to be an unusually rollicking affair, with eight bursts of laughter, an out-of-breath chief justice and the second recorded discussion of phlogistons in the Supreme Court's annals. A "phlogiston," for those…
Same-Sex Couples, Identical Twins, and the Text of Title VII: Point-Counterpoint
Justia's Verdict,
Cornell law 3L Jareb Gleckel and professor Sherry F. Colb discuss, in point-counterpoint style, one aspect of the legal issue presented in Altitude Express v. Zarda—in which the U.S. Supreme Court will decide whether Title VII of the Civil Rights Act of 1964 prohibits employers from discriminating against their employees based on sexual orientation. Gleckel argues that sexual orientation discrimination does not qualify as sex discrimination under the text of Title VII and describes a hypothetical example in support of his argument. In response, Colb first addresses Gleckel's formalistic argument and then contends, even assuming Gleckel's premise to be true, that because the policy at issue in Zarda discriminates between men and women both formally and in a manner that inflicts a gender-relevant injury, it violates the text of Title VII.
Argument analysis: Justices leaning toward a (possibly narrow) ruling for business in CERCLA suit
SCOTUSblog,
For decades, the Anaconda Smelter refined copper ore in southwestern Montana. The smelter provided copper for use in phone wires and power lines, but it was also a major polluter, spewing tons of arsenic and lead into the surrounding area. Atlantic Richfield Co., which owned the smelter when it shut down in 1980, has spent…
Press Release Regarding Justice Ginsburg
Supreme Court of the United States,
Justice Ruth Bader Ginsburg was admitted to Johns Hopkins Hospital in Baltimore, Maryland, last night after experiencing chills and fever earlier in the day. She was initially evaluated at Sibley Memorial Hospital in Washington, D.C. before being transferred to Johns Hopkins Hospital for further evaluation and treatment of any possible infection. With intravenous antibiotics and fluids, her symptoms have abated and she expects to be released from the hospital as early as Sunday morning....
Current Supreme Court Justices
Photos of the justices courtesy of the Collection of the Supreme Court of the United States