U.S. Supreme Court Center
Justia U.S. Supreme Court Center
As the highest court in the nation, the U.S. Supreme Court has shaped the rights and freedoms of Americans since the Founding. Justia provides a free collection of all U.S. Supreme Court decisions from 1791 to the present. We also offer opinion summaries, briefs, oral argument audio, and resources that provide a panoramic view of each case in its context.
Landmark U.S. Supreme Court Cases
Recent U.S. Supreme Court Decisions
Wilkins v. United States (March 28, 2023)
Supreme Court rules that the 12-year limitations period in the Quiet Title Act is a claims processing rule and not jurisdictional.
Perez v. Sturgis Public Schools (March 21, 2023)
The Individuals with Disabilities Education Act's requirement of exhaustion of administrative remedies does not apply to a suit seeking compensatory damages under the Americans with Disabilities Act.
Bittner v. United States (February 28, 2023)
The $10,000 maximum penalty for the non-willful failure to file a report compliant with the Bank Secrecy Act accrues on a per-report, not a per-account, basis.
Delaware v. Pennsylvania (February 28, 2023)
Supreme Court: abandoned prepaid financial instruments are similar to money orders and are covered by the Disposition of Abandoned Money Orders and Traveler's Checks Act rather than common law rules of escheat.
Bartenwerfer v. Buckley (February 22, 2023)
Supreme Court holds that the Bankruptcy Code exemption from discharge for debts involving fraud precludes the partner of the individual who committed the fraud from discharging a debt, regardless of her own culpability.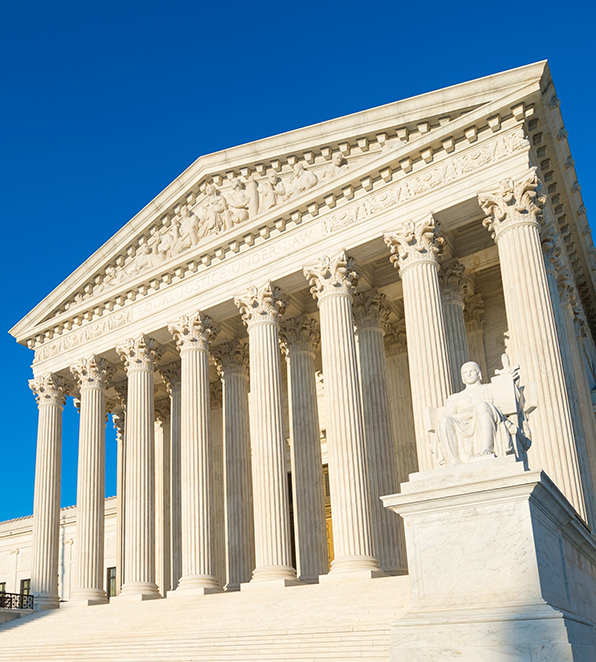 Current U.S. Supreme Court
U.S. Supreme Court History