US Supreme Court Center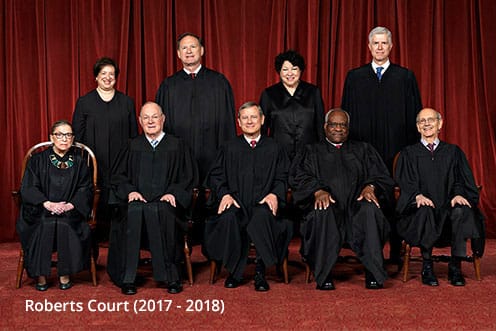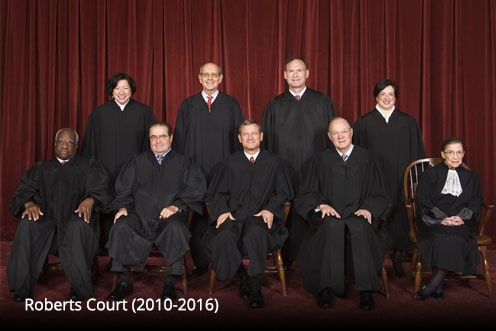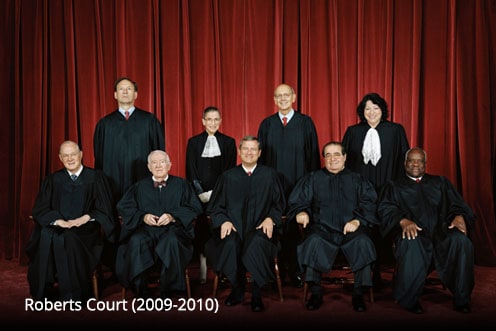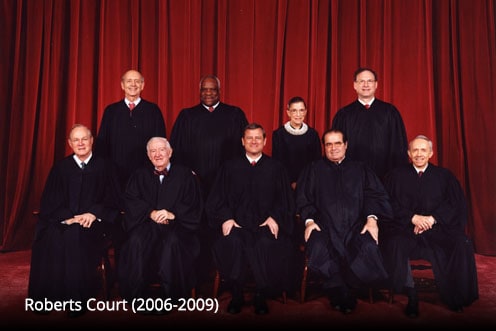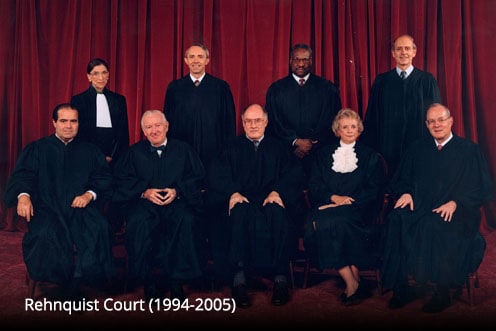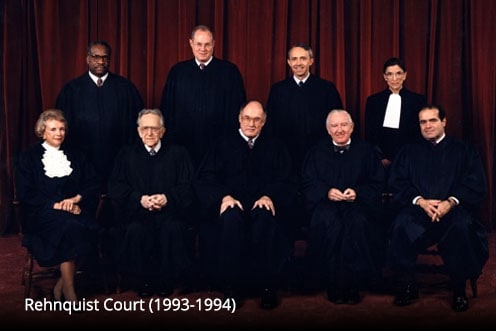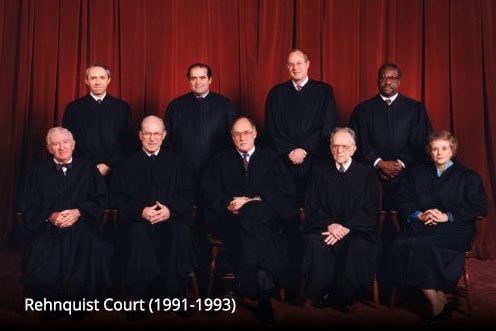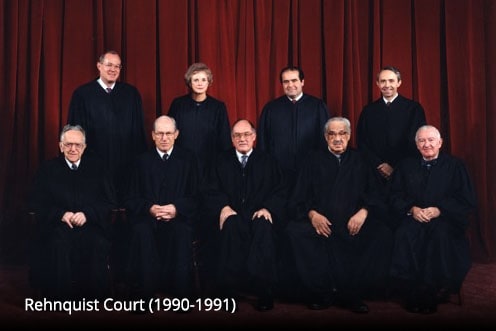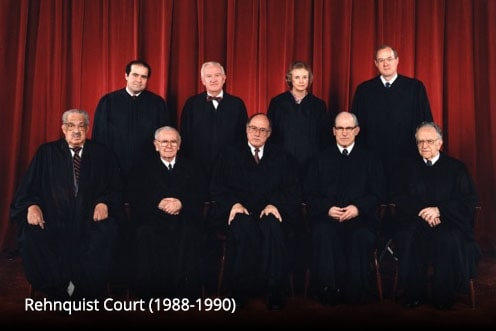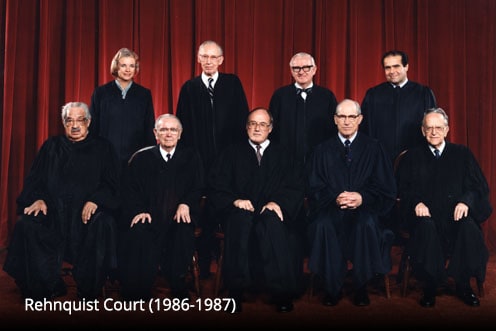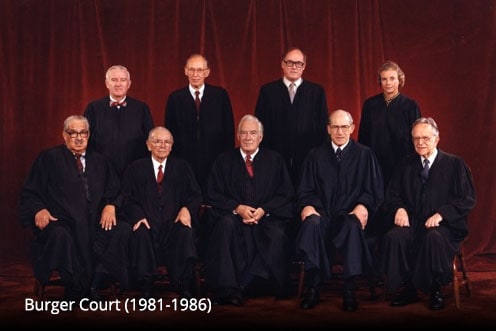 Recent Decisions
Department of Commerce v. New York (June 27, 2019)
Supreme Court rejects the citizenship question proposed for the 2020 census.
Rucho v. Common Cause (June 27, 2019)
Supreme Court declines to address partisan gerrymandering claims, characterizing them as present political questions beyond the reach of the federal courts.
Mitchell v. Wisconsin (June 27, 2019)
Supreme Court plurality concludes that when a drunk-driving suspect is unconscious and cannot take a breath test, the exigent-circumstances doctrine generally permits a blood test without a warrant.
United States v. Haymond (June 26, 2019)
The application of 18 U.S.C. 3583(k) to sentence a defendant to an additional mandatory minimum prison term, based on a judge's preponderance of the evidence findings, violated the defendant's right to trial by jury.
Kisor v. Wilkie (June 26, 2019)
Restricting its 1997 decision in Auer v. Robbins, the Supreme Court holds that when the reasons for the presumption in favor of deference to an agency's interpretation of its own ambiguous regulation do not hold up, or when countervailing reasons outweigh them, courts should not give deference to an agency's reading.
Latest Supreme Court News
¿Qué es DACA y por qué terminó en la Corte Suprema de Estados Unidos?
The New York Times,
Esto es lo que necesitas saber de una política que protegía de la deportación a quienes llegaron de niños a Estados Unidos.
Kavanaugh Recalls His Confirmation at Conservative Legal Group's Annual Gala
The New York Times,
A year after his brutal confirmation hearings, the justice returned to the spotlight before a friendly audience.
Trump Asks Supreme Court to Bar Release of His Tax Returns
The New York Times,
A fight over a Manhattan grand jury subpoena could yield a major decision on presidential power.
Argument analysis: Justices lean toward validating immediate appeals of bankruptcy orders denying relief from the automatic stay
SCOTUSblog,
I suggested in my preview of Ritzen Group v. Jackson Masonry that the argument might tell us a great deal about how the Supreme Court will approach this technical bankruptcy matter. And for once I think I was right, as the argument suggested a considerable consensus on the bench about how to address the issues…
Pete Buttigieg and his Critics Are Both Wrong About the Supreme Court
Justia's Verdict,
Cornell law professor Michael C. Dorf explains why Democratic presidential hopeful Pete Buttigieg and his critics are both wrong about the U.S. Supreme Court having become especially political. Dorf points out that since the Court's 1803 decision in Marbury v. Madison the Court has been highly political, and the true problem lies with the unprecedented polarization of the political parties—not with the Court or the appointments process.
Press Release Regarding Justice Ginsburg
Supreme Court of the United States,
Justice Ruth Bader Ginsburg today completed a three-week course of stereotactic ablative radiation therapy at Memorial Sloan Kettering Cancer Center in New York City. The focused radiation treatment began on August 5 and was administered on an outpatient basis to treat a tumor on her pancreas. The abnormality was first detected after a routine blood test in early July, and a biopsy performed on July 31 at Sloan Kettering confirmed a localized malignant tumor. As part of her treatment, a...
Current Supreme Court Justices
Photos of the justices courtesy of the Collection of the Supreme Court of the United States