US Supreme Court Center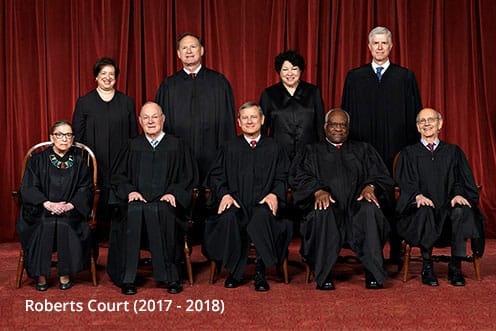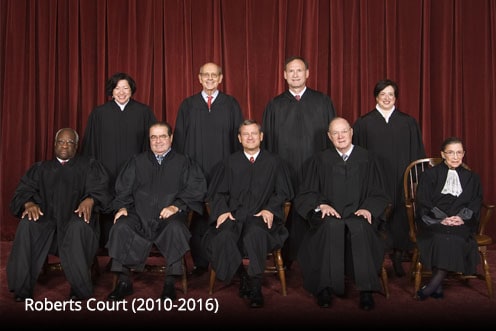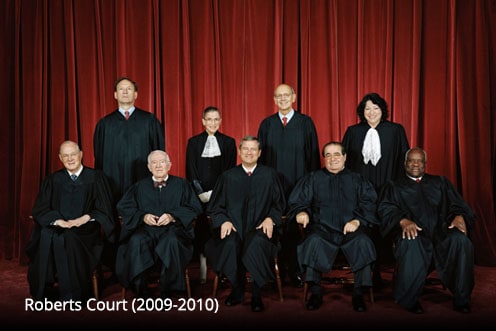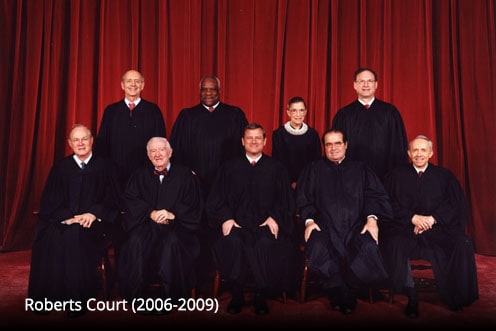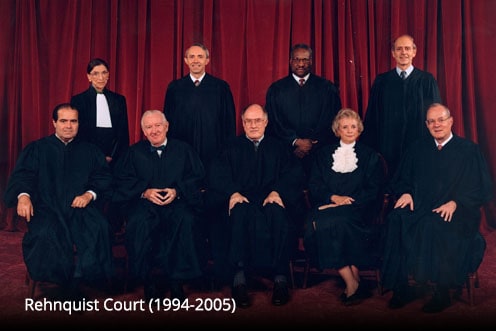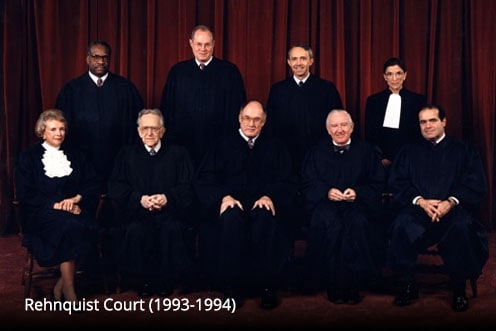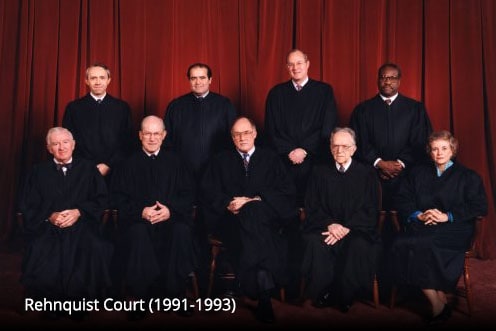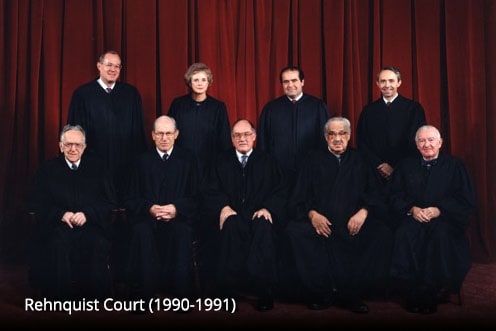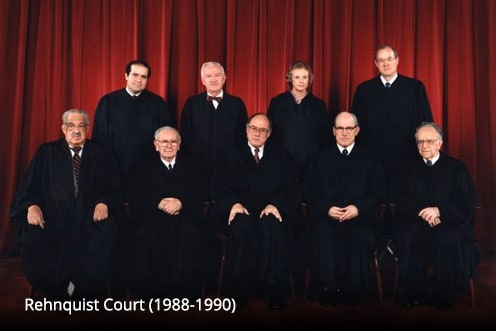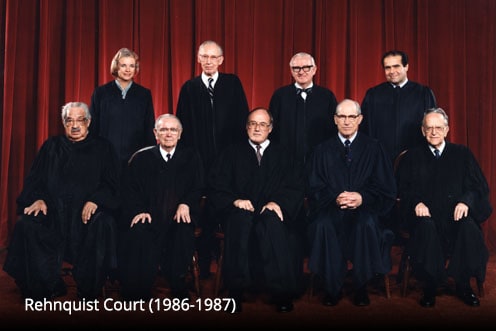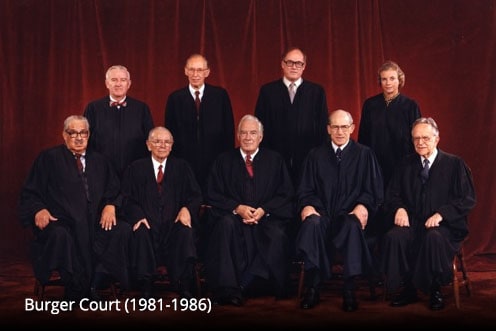 Recent Decisions
Department of Commerce v. New York (June 27, 2019)
Supreme Court rejects the citizenship question proposed for the 2020 census.
Rucho v. Common Cause (June 27, 2019)
Supreme Court declines to address partisan gerrymandering claims, characterizing them as present political questions beyond the reach of the federal courts.
Mitchell v. Wisconsin (June 27, 2019)
Supreme Court plurality concludes that when a drunk-driving suspect is unconscious and cannot take a breath test, the exigent-circumstances doctrine generally permits a blood test without a warrant.
United States v. Haymond (June 26, 2019)
The application of 18 U.S.C. 3583(k) to sentence a defendant to an additional mandatory minimum prison term, based on a judge's preponderance of the evidence findings, violated the defendant's right to trial by jury.
Kisor v. Wilkie (June 26, 2019)
Restricting its 1997 decision in Auer v. Robbins, the Supreme Court holds that when the reasons for the presumption in favor of deference to an agency's interpretation of its own ambiguous regulation do not hold up, or when countervailing reasons outweigh them, courts should not give deference to an agency's reading.
Latest Supreme Court News
When Cities Try to Limit Guns, State Laws Bar the Way
The New York Times,
"Our officers need help, they need help with gun control," Philadelphia's mayor said after six police officers were wounded by gunfire. But in most states, the issue is not up to urban leaders.
The Supreme Court's Second Amendment Appetite
The New York Times,
The sound of gunshots is still ringing in the country's ears. Do the justices hear it too?
A Relentless Jailhouse Lawyer Propels a Case to the Supreme Court
The New York Times,
Calvin Duncan, "the most brilliant legal mind" in the nation's largest maximum-security prison, had long questioned a Louisiana law that allows 10-to-2 jury verdicts.
Exploring Cy Pres, Restorative Justice, and Earned Redemption through Fleabag: Part II in a Series
Justia's Verdict,
In this second of a series of columns, Illinois law professors Lesley Wexler, Jennifer Robbennolt, and Jennie Pahre continue their discussion of the legal mechanism of cy pres—by which a court decides a remedy based on how closely it serves the intended purpose (originally from the law of trusts). The authors draw upon the plot and characters of the television show Fleabag to illustrate how restorative justice might help re-center the #MeToo debate away from its seemingly sole punitive focus and more towards the twin purposes of victim restoration and deterrence.
Lying in Repose
Supreme Court of the United States,
Retired Associate Justice John Paul Stevens will lie in repose in the Great Hall of the Supreme Court of the United States on Monday, July 22. The public is invited to pay respects from 10:30 a.m. until 8 p.m. A private ceremony at the Supreme Court will begin at 9:30 a.m. Press coverage will be pooled for some parts of the ceremony and throughout the day. A private funeral service and interment will be held at Arlington National Cemetery on Tuesday, July 23.
Trump administration ends effort to include citizenship question on 2020 census
SCOTUSblog,
This afternoon President Donald Trump announced that his administration will end its battle to include a question about citizenship on the 2020 census. The news came two weeks after the Supreme Court blocked the government from including the question, with the court's four liberal justices joining Chief Justice John Roberts in ruling that the reason…
Current Supreme Court Justices
Photos of the justices courtesy of the Collection of the Supreme Court of the United States