US Supreme Court Center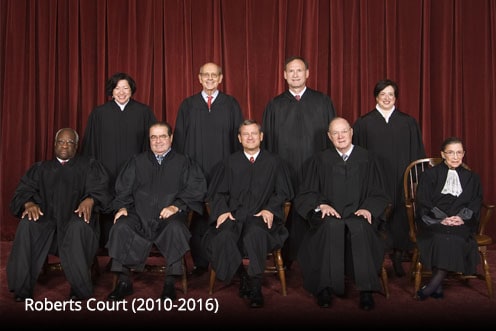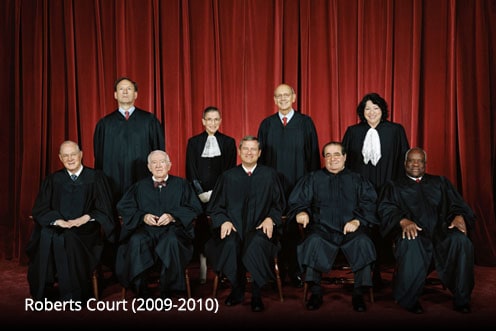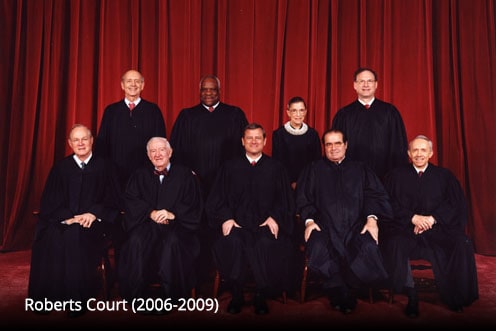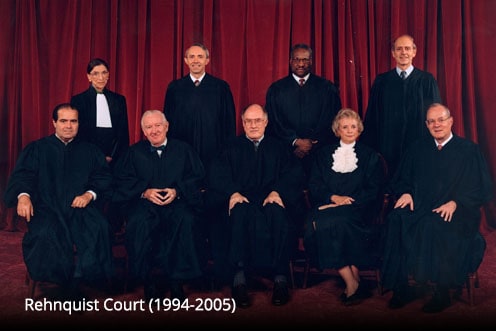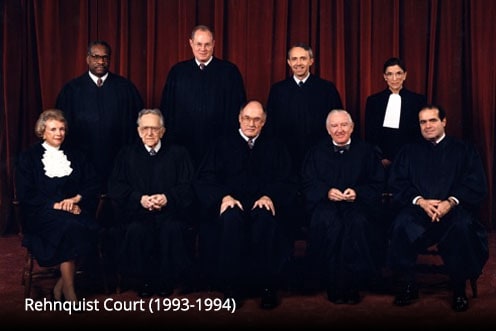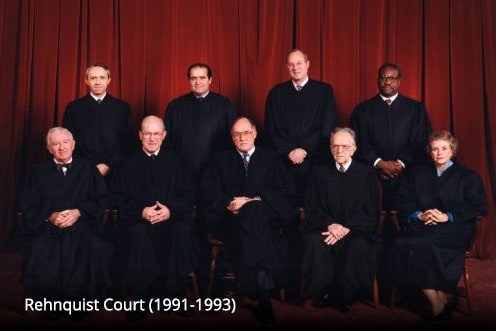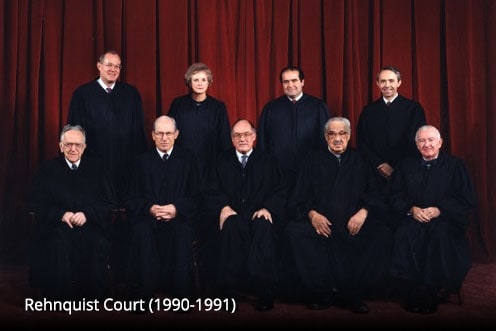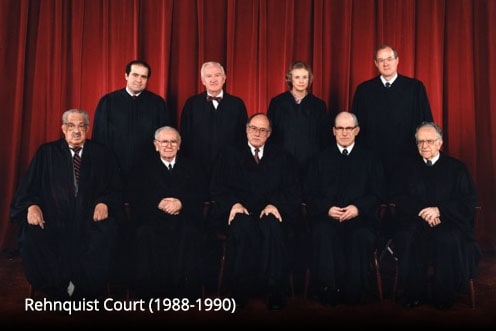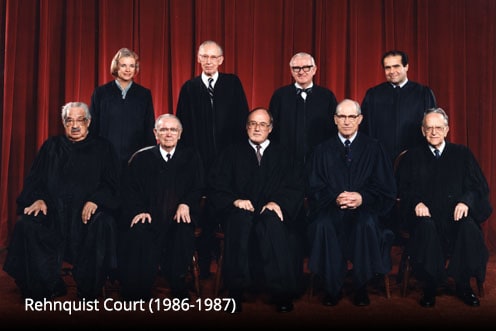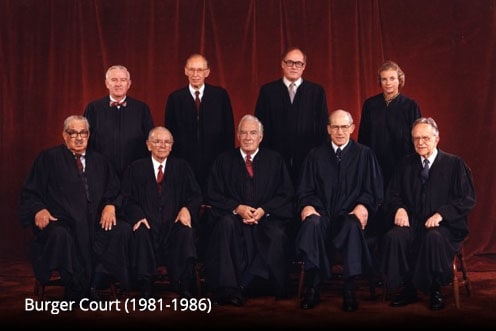 Recent Decisions
Babb v. Wilkie (April 6, 2020)
The federal sector provisions of the Age Discrimination in Employment Act do not require proof that an employment decision would have turned out differently if age had not been taken into account; "but-for" causation is relevant to the appropriate remedy.
Kansas v. Glover (April 6, 2020)
When an officer lacks information negating an inference that the owner is driving the vehicle, an investigative traffic stop made after running a vehicle's license plate and learning that the registered owner's driver's license has been revoked is reasonable under the Fourth Amendment.
Republican National Committee v. Democratic National Committee (April 6, 2020)
To slow the spread of the COVID-19 pandemic, Wisconsin's Governor ordered Wisconsinites to stay at home until April 24. An unprecedented number of voters requested absentee ballots for the state's spring election, resulting in a severe backlog of ballots not promptly mailed to voters. Plaintiffs, i...
CITGO Asphalt Refining Co. v. Frescati Shipping Co. (March 30, 2020)
A "safe-berth" clause in a sub-charter agreement for an oil tanker constitutes a warranty of safety without regard to diligence or fault.
Davis v. United States (March 23, 2020)
The Supreme Court holds that the Fifth Circuit's practice of refusing to review certain unpreserved factual arguments for plain error lacks a legal basis.
Latest Supreme Court News
Latest Question for Supreme Court: How to Rule on a Crowded Docket During a Pandemic
The New York Times,
The question confronts Chief Justice John G. Roberts Jr. with choices that will invariably be seen as political.
Rulings on Wisconsin Election Raise Questions About Judicial Partisanship
The New York Times,
Some legal scholars said the decisions by the state and U.S. supreme courts could undermine confidence in the rule of law. Others said they were the product of judicial philosophy, not partisanship.
Opinion analysis: Federal employees need not show "but-for causation" to establish age discrimination liability
SCOTUSblog,
Yesterday the Supreme Court delivered a win for the plaintiff in Babb v. Wilkie: Noris Babb can establish that her employer, the U.S. Department of Veterans Affairs, violated the Age Discrimination in Employment Act without having to prove that her age was the "but-for cause" of the agency's employment decisions. However, a plaintiff who cannot…
Opinion analysis: Court upholds stop of vehicle based on registered owner's having revoked license
SCOTUSblog,
In a narrow opinion, the U.S. Supreme Court held yesterday that a Kansas police officer had reasonable suspicion to stop a vehicle about which he knew nothing more than that its registered owner had a revoked driver's license. Justice Clarence Thomas wrote for the court in Kansas v. Glover; Justice Elena Kagan wrote a concurrence…
Press Release Regarding Postponement of April Oral Arguments
Supreme Court of the United States,
In keeping with public health guidance in response to COVID-19, the Court will postpone the oral arguments currently scheduled for the April session (April 20-22 and April 27-29). The Court will consider rescheduling some cases from the March and April sessions before the end of the Term, if circumstances permit in light of public health and safety guidance at that time. The Court will consider a range of scheduling options and other alternatives if arguments cannot be held in the...
Supreme Court Gives States the Green Light to Infringe Copyrights
Justia's Verdict,
Cornell law professor Michael C. Dorf comments on a recent decision in which the U.S. Supreme Court held that Congress lacked constitutional authority to enact the Copyright Remedy Clarification Act of 1990, which gives individuals the right to sue a state for damages for copyright infringement. Dorf describes the complexity of the Court's sovereign immunity doctrine and points out the Court's peculiar failure to simply invalidate a portion of the statute while severing and preserving the valid portions and/or applications of it—which the Court has done in some other cases.
Current Supreme Court Justices
Photos of the justices courtesy of the Collection of the Supreme Court of the United States