US Supreme Court Center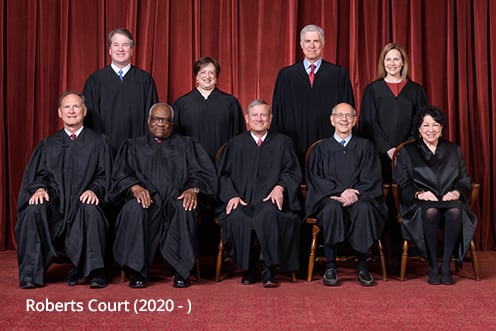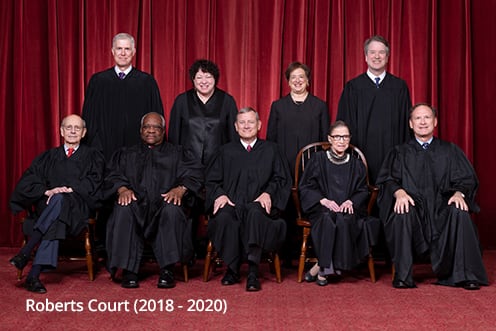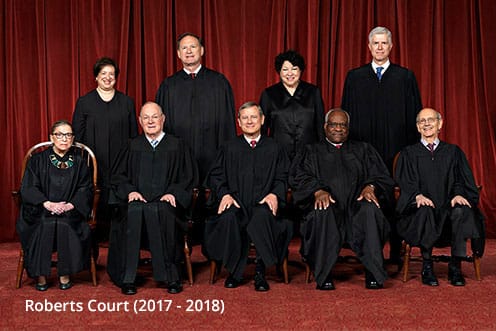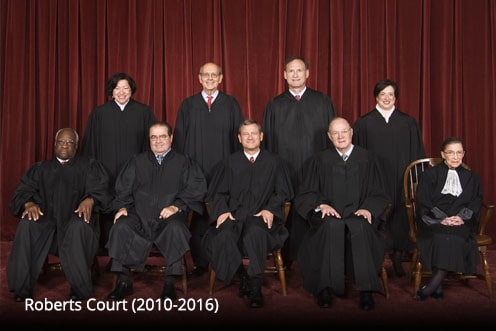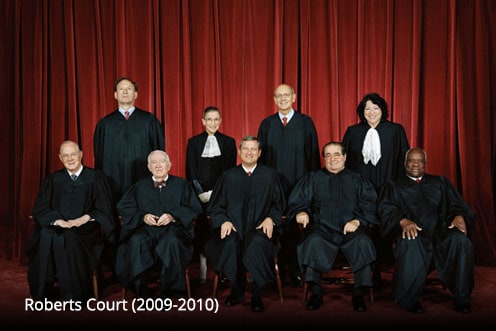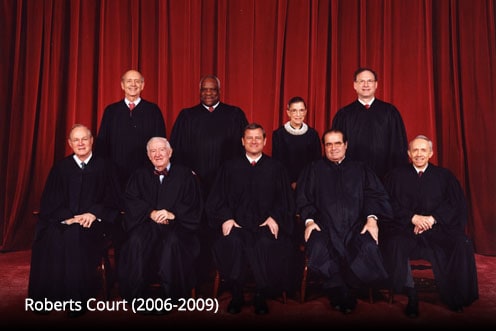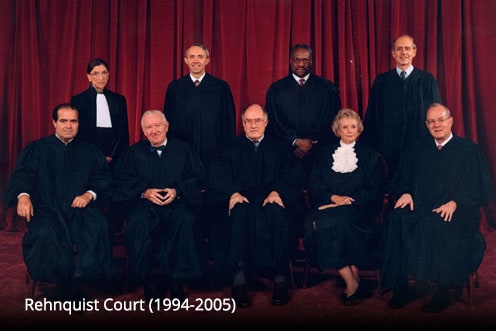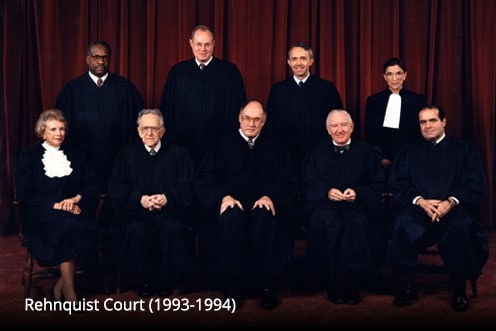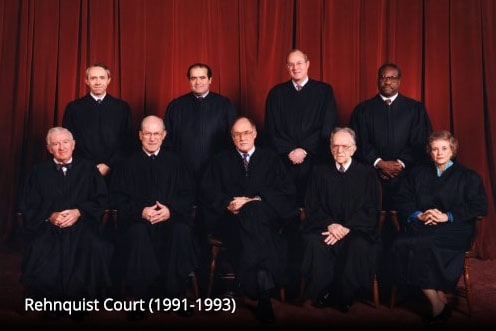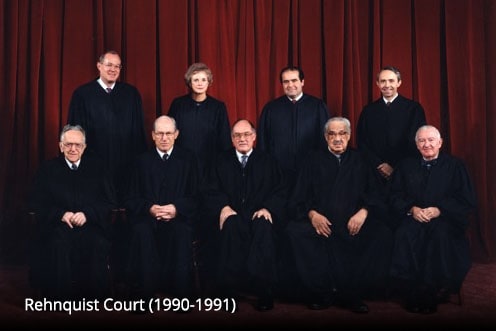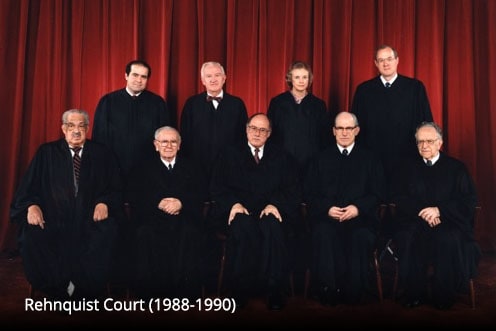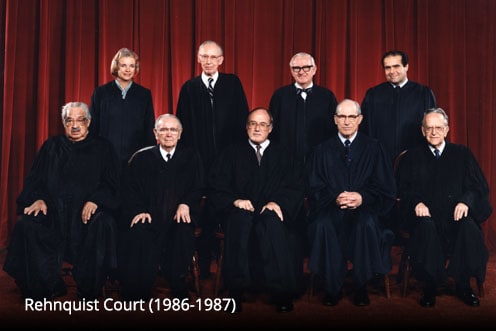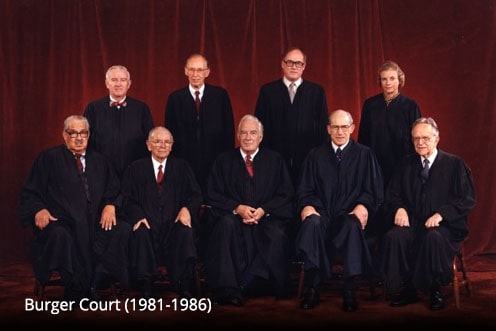 Recent Decisions
National Federation of Independent Business v. Department of Labor, Occupational Safety & Health Administration (January 13, 2022)
Supreme Court stays enforcement of OSHA's workplace vaccine mandate.
Biden v. Missouri (January 13, 2022)
Supreme Court stays an injunction prohibiting the enforcement of the HHS mandate that Medicare and Medicaid facilities ensure that their staff—unless exempt for medical or religious reasons or teleworking full-time—are vaccinated against COVID–19.
Babcock v. Kijakazi (January 13, 2022)
A retiree's civil service pension, for work as a "military technician (dual status)," triggers the Social Security windfall elimination provision, although the retiree was required to maintain National Guard membership as a condition of employment.
Whole Woman's Health v. Jackson (December 10, 2021)
Supreme Court dismisses Texas Heartbeat Act defendants except for executive licensing officials who may take enforcement action against abortion providers for violations of the Act.
City of Tahlequah v. Bond (October 18, 2021)
Reversing the Tenth Circuit, the Supreme Court holds that officers involved in a fatal shooting are entitled to qualified immunity.
Latest Supreme Court News
In Rebuke to Trump, Supreme Court Won't Block Release of Jan. 6 Files
The New York Times,
The case was a constitutional clash on the scope of executive privilege and whether a former president may invoke it when the current one has waived it.
Starbucks Ends Its Plan to Require Worker Vaccination and Testing
The New York Times,
The coffee company is among the first major employers to roll back plans after the Supreme Court blocked the Biden administration's mandate for large businesses.
Government faces skeptical bench in defending campaign-finance law challenged by Ted Cruz
SCOTUSblog,
Sen. Ted Cruz is no stranger to the Supreme Court. In the 1990s, he served as a law clerk to the late Chief Justice William Rehnquist, and between 2003 and 2010 he returned as a lawyer to argue nine cases there. On Wednesday, Cruz was... The post Government faces skeptical bench in defending campaign-finance law challenged by Ted Cruz appeared first on SCOTUSblog.
Sotomayor and Gorsuch Address Reports of Conflicts Over Masks
The New York Times,
Justice Sonia Sotomayor, who has diabetes, has been participating in Supreme Court arguments remotely. Justice Neil M. Gorsuch, her seatmate, is the only member of the court who does not wear a mask.
Can the Public Trust that an Unmasked Justice Gorsuch was Unbiased About Mandates?
Justia's Verdict,
Cornell law professor Michael C. Dorf asks whether we can trust that Justice Neil Gorsuch—who was the sole Justice not to wear a mask during oral arguments last week—was unbiased in considering two challenges to the Biden administration's vaccine mandates. Professor Dorf argues that Justice Gorsuch's refusal to wear a mask indicates that he either does not believe the public health guidance or thinks he should be free to decide for himself whether to follow it—both of which possibilities undercut public confidence in the basis for his votes in the vaccine cases.
Press Release Regarding Upcoming Oral Argument Sessions
Supreme Court of the United States,
The Court will hear all oral arguments scheduled for the January and February sessions in the Courtroom. Courtroom access will be limited to the Justices, essential Court personnel, counsel in the scheduled cases, and journalists with full-time press credentials issued by the Supreme Court. Out of concern for the health and safety of the public and Supreme Court employees, the Courtroom sessions will not be open to the public. The Court will continue to closely monitor public health guidance in...
Current Supreme Court Justices
Photos of the justices courtesy of the Collection of the Supreme Court of the United States