US Supreme Court Center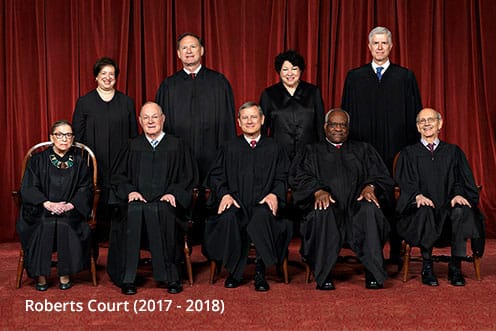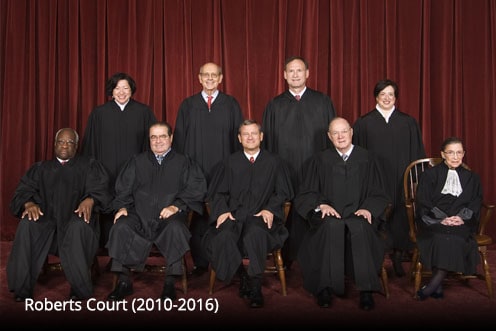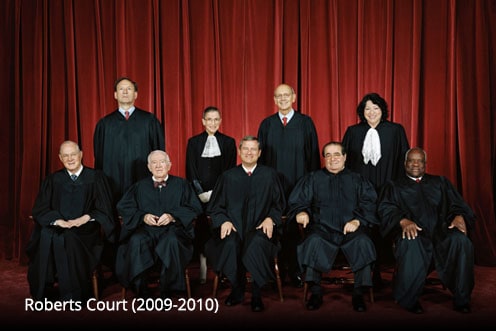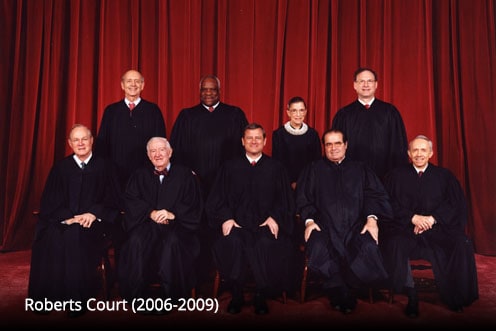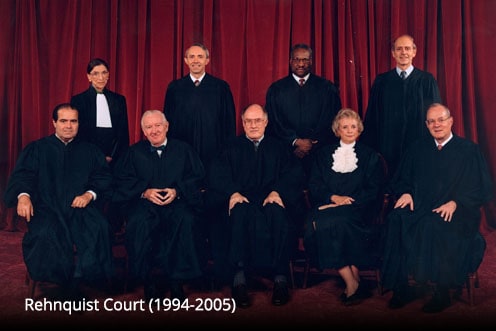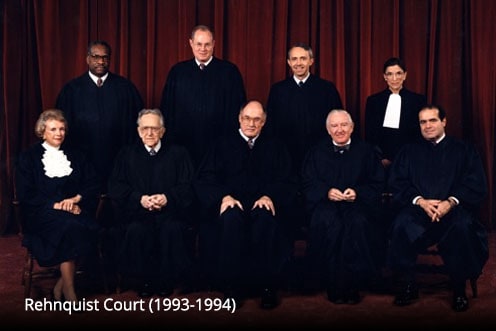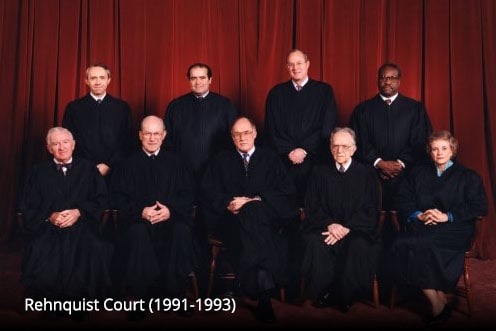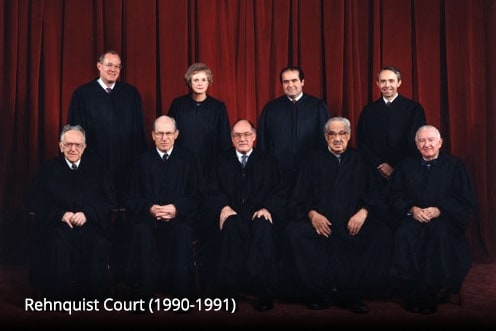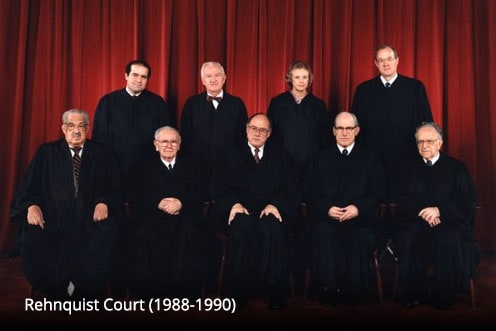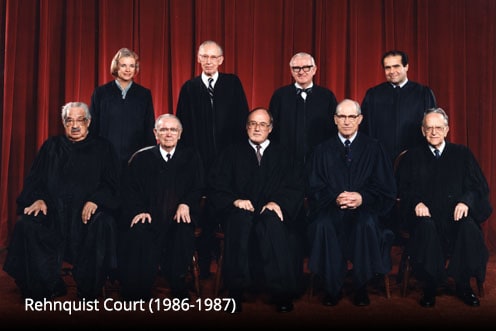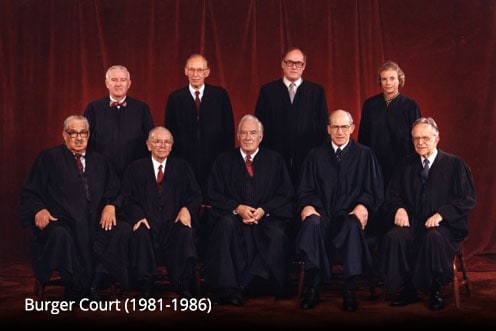 Recent Decisions
Sause v. Bauer (June 28, 2018)
First Amendment issues involved in a police order that plaintiff stop praying require consideration of Fourth Amendment issues concerning why the officers were present in plaintiff's home and what they wanted plaintiff to do.
Sexton v. Beaudreaux (June 28, 2018)
Supreme Court reversed a grant of habeas relief by the Ninth Circuit.
North Carolina v. Covington (June 28, 2018)
Supreme Court affirms, in part, North Carolina district court's remedy in a case alleging racial gerrymandering.
Janus v. State, County, and Municipal Employees (June 27, 2018)
States and public-sector unions may no longer extract agency fees from nonconsenting employees.
Florida v. Georgia (June 27, 2018)
Special Master is required to make extensive, specific factual findings to determine whether a remedy could be fashioned in a dispute between states concerning the apportionment of the waters of an interstate river basin.
Latest Supreme Court News
The Supreme Court Needs Term Limits
The New York Times,
They would make the current system fairer — and tone down the intensity of the confirmation process.
Anita Hill: How to Get the Kavanaugh Hearings Right
The New York Times,
The Senate Judiciary Committee has a chance to do better by the country than it did nearly three decades ago.
The Accusation Against Brett Kavanaugh
The New York Times,
The Supreme Court nominee faces sexual assault allegations that throw his confirmation, once seen as inevitable, into turmoil.
The Ongoing Salience of Brett Kavanaugh's Lurid Memo to Ken Starr
Justia's Verdict,
Cornell law professor Michael C. Dorf comments on the recently publicized memorandum Brett Kavanaugh wrote in 1998 in the course of his work for Independent Counsel Kenneth Starr, who was conducting the investigation of President Bill Clinton. Dorf points out that the sexually explicit questions Kavanaugh proposed in his memo should have been ruled inadmissible under applicable procedural rules. Inspired by Kavanaugh's own line of questioning, Dorf concludes by proposing a question that he calls upon a senator to ask Judge Kavanaugh during his nomination hearing.
Federal Judicial Center Director Announcement
Supreme Court of the United States,
Chief Justice John G. Roberts, Jr., announced today that the Board of the Federal Judicial Center has selected Deputy Director John S. Cooke to be the eleventh director of the Federal Judicial Center. Chief Justice Roberts, who chairs the Board of the Federal Judicial Center, stated, "The Board selected John Cooke from a number of exemplary candidates. John has won extensive praise over the past 13 years as deputy director of the Center. He has strong leadership skills and unparalleled...
Opinion analysis: Florida wins another chance, and the case goes back to the drawing board
SCOTUSblog,
On the last possible decision day, the Supreme Court issued a 5-4 decision in Florida v. Georgia written by Justice Stephen Breyer and joined by Chief Justice Roberts and Justices Kennedy, Ginsburg and Sotomayor. Justice Thomas filed a dissenting opinion, joined by Justices Alito, Kagan and Gorsuch. In a win for Florida, which is seeking…
Current Supreme Court Justices