US Supreme Court Center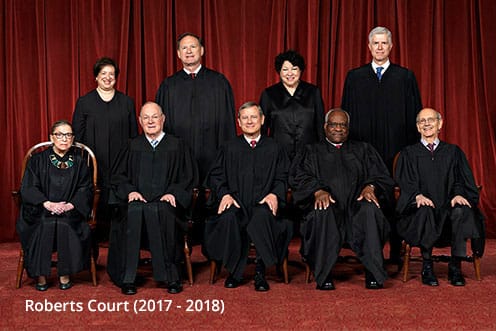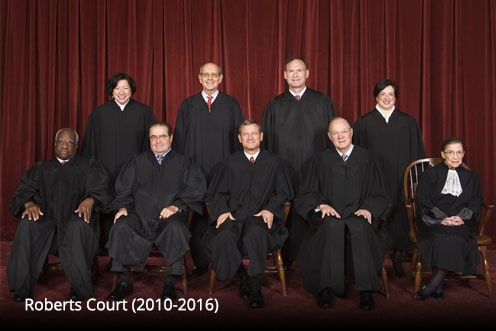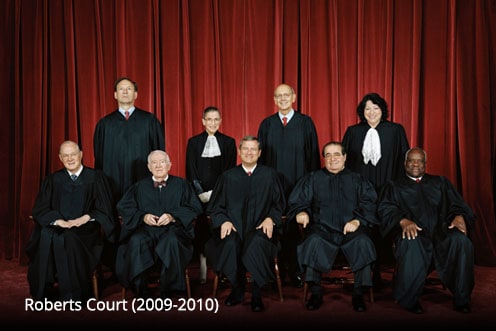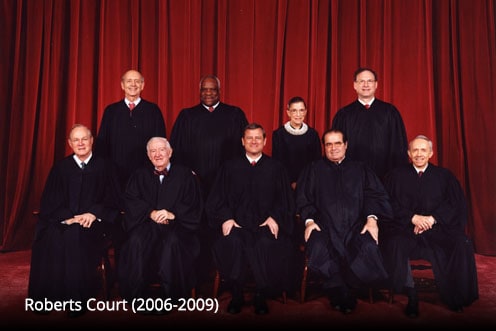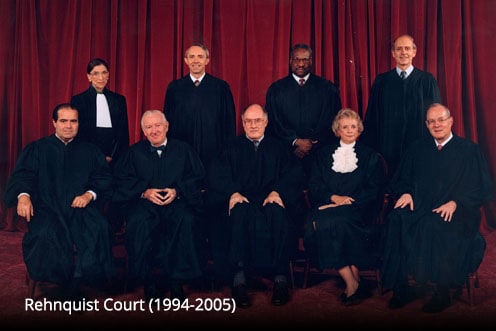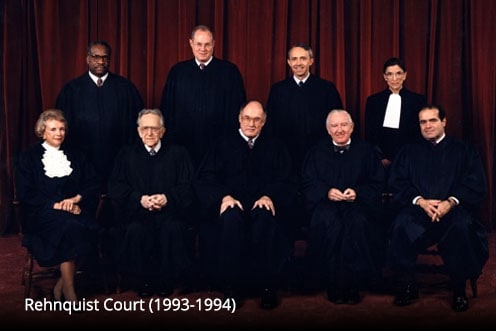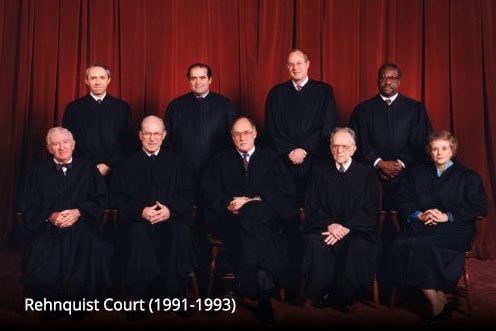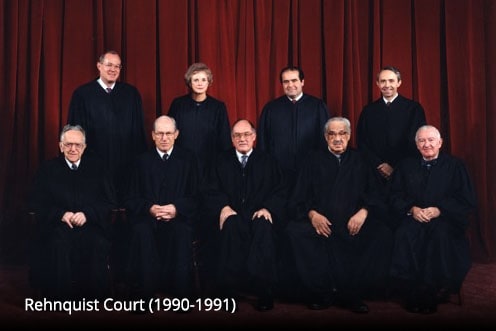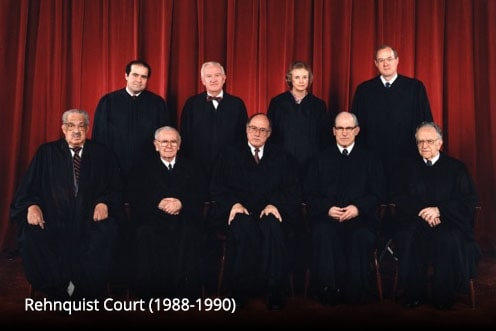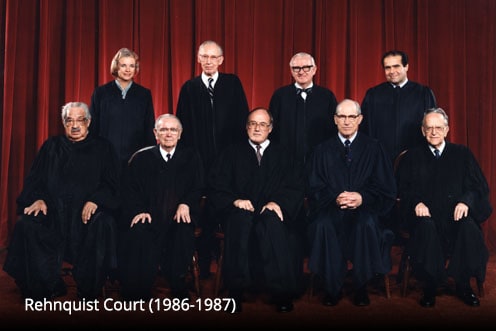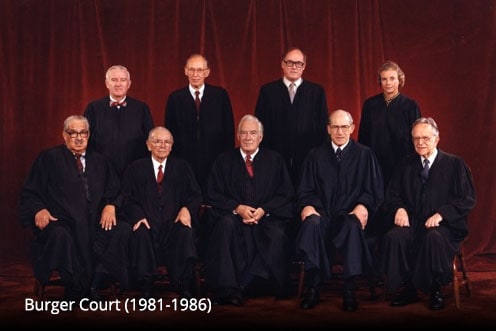 Recent Decisions
Department of Commerce v. New York (June 27, 2019)
Supreme Court rejects the citizenship question proposed for the 2020 census.
Rucho v. Common Cause (June 27, 2019)
Supreme Court declines to address partisan gerrymandering claims, characterizing them as present political questions beyond the reach of the federal courts.
Mitchell v. Wisconsin (June 27, 2019)
Supreme Court plurality concludes that when a drunk-driving suspect is unconscious and cannot take a breath test, the exigent-circumstances doctrine generally permits a blood test without a warrant.
United States v. Haymond (June 26, 2019)
The application of 18 U.S.C. 3583(k) to sentence a defendant to an additional mandatory minimum prison term, based on a judge's preponderance of the evidence findings, violated the defendant's right to trial by jury.
Kisor v. Wilkie (June 26, 2019)
Restricting its 1997 decision in Auer v. Robbins, the Supreme Court holds that when the reasons for the presumption in favor of deference to an agency's interpretation of its own ambiguous regulation do not hold up, or when countervailing reasons outweigh them, courts should not give deference to an agency's reading.
Latest Supreme Court News
Barr Bridges the Reagan Revolution and Trump on Executive Power
The New York Times,
The attorney general wrapped his maximalist vision of executive power around an embattled president.
Chief Justice Gives Trump Temporary Reprieve in Financial Records Case
The New York Times,
John Roberts blocked an appeals court ruling requiring disclosure of the records while the Supreme Court considers how to proceed.
Supreme Court to Hear Google and Oracle Copyright Case
The New York Times,
The justices agreed to decide whether the search giant was liable for billions in a dispute over its Android operating system.
Now available on Oyez: This week's oral argument audio aligned with the transcripts
SCOTUSblog,
Oyez has posted the aligned audio and transcripts from this week's oral arguments at the Supreme Court. The court heard argument this week in: Department of Homeland Security v. Regents of the University of California Hernandez v. Mesa Comcast Corp. v. National Association of African American-Owned Media Ritzen Group, Inc. v. Jackson Masonry, LLC The post Now available on Oyez: This week's oral argument audio aligned with the transcripts appeared first on SCOTUSblog.
Pete Buttigieg and his Critics Are Both Wrong About the Supreme Court
Justia's Verdict,
Cornell law professor Michael C. Dorf explains why Democratic presidential hopeful Pete Buttigieg and his critics are both wrong about the U.S. Supreme Court having become especially political. Dorf points out that since the Court's 1803 decision in Marbury v. Madison the Court has been highly political, and the true problem lies with the unprecedented polarization of the political parties—not with the Court or the appointments process.
Press Release Regarding Justice Ginsburg
Supreme Court of the United States,
Justice Ruth Bader Ginsburg today completed a three-week course of stereotactic ablative radiation therapy at Memorial Sloan Kettering Cancer Center in New York City. The focused radiation treatment began on August 5 and was administered on an outpatient basis to treat a tumor on her pancreas. The abnormality was first detected after a routine blood test in early July, and a biopsy performed on July 31 at Sloan Kettering confirmed a localized malignant tumor. As part of her treatment, a...
Current Supreme Court Justices
Photos of the justices courtesy of the Collection of the Supreme Court of the United States