US Supreme Court Center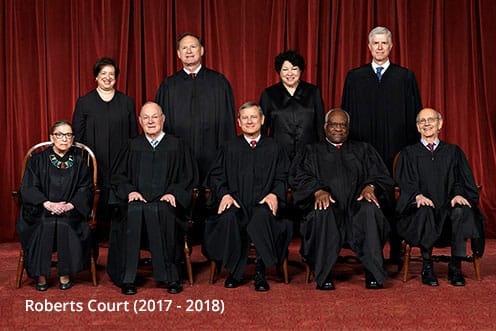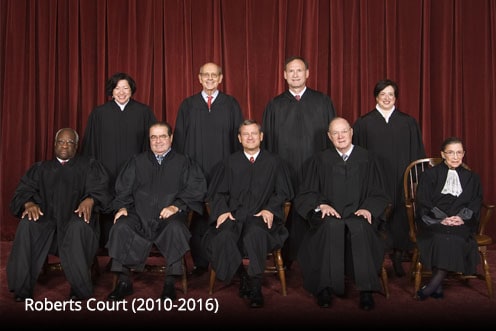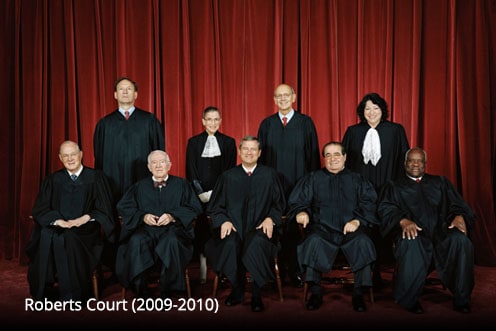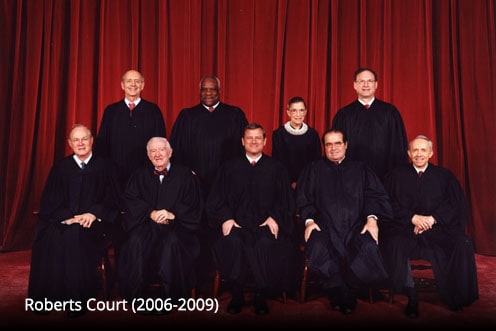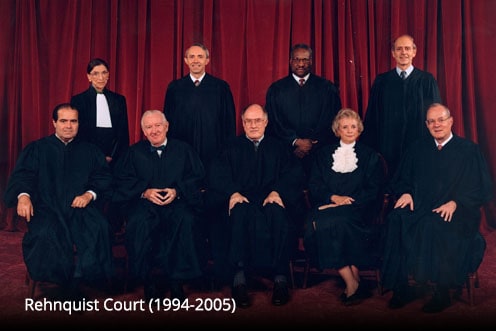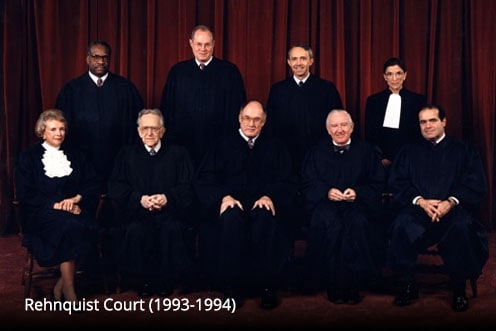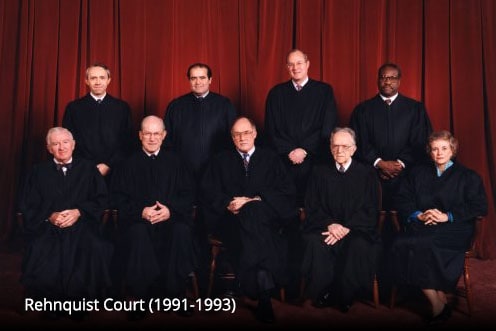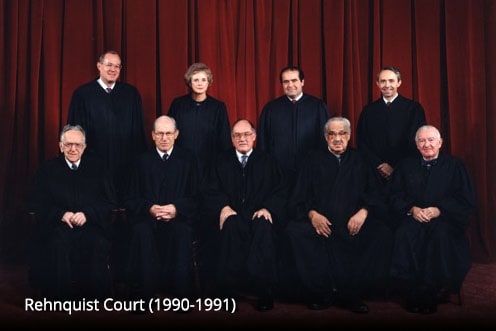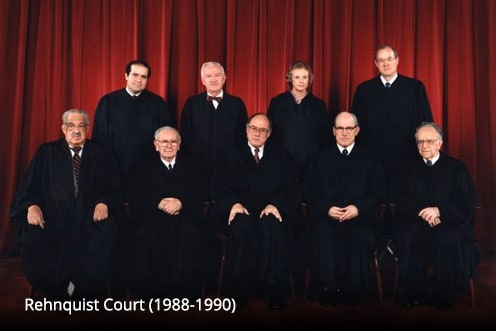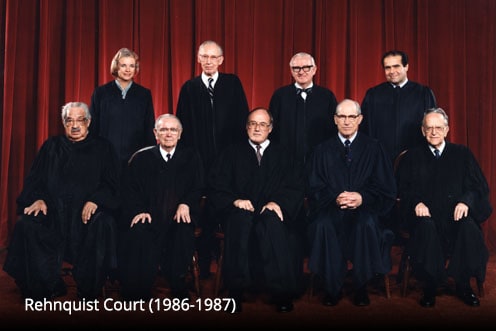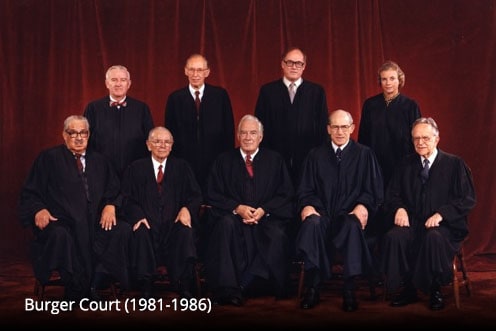 Recent Decisions
Biestek v. Berryhill (April 1, 2019)
A vocational expert's refusal to provide private market-survey data upon the applicant's request does not categorically preclude the testimony from counting as "substantial evidence" to support a denial of social security disability benefits.
Bucklew v. Precythe (April 1, 2019)
Supreme Court rejects a claim that Missouri's protocol for execution violated the Eighth Amendment because it would cause a specific inmate severe pain due to his particular medical condition.
Lorenzo v. Securities and Exchange Commission (March 27, 2019)
Dissemination of false or misleading statements with intent to defraud can fall within the scope of SEC Rules 10b–5(a) and (c), and provisions of the Securities Act and Exchange Act, even if the disseminator did not "make" the statements under Rule 10b–5(b).
Sturgeon v. Frost (March 26, 2019)
Land that is not owned by the United States but lies within the boundaries of conservation units created by the Alaska National Interest Lands Conservation Act is not subject to National Park System rules.
Republic of Sudan v. Harrison (March 26, 2019)
Mailing a service packet to Sudan's Minister of Foreign Affairs at the Sudanese Embassy in the United States did not comply with service requirements of the Foreign Sovereign Immunities Act.
Latest Supreme Court News
Argument analysis: Court worries that state trust tax may tax trust income that is never distributed to in-state beneficiary
SCOTUSblog,
On Tuesday, the Supreme Court heard oral argument in North Carolina Department of Revenue v. Kimberley Rice Kaestner 1992 Family Trust. North Carolina hopes to convince the court that its method of taxing trusts, with jurisdiction based on an in-state beneficiary, passes constitutional muster. The court greeted the state's arguments with significant skepticism. As a quick…
Argument analysis: Spinning heads and swimming constitutional rights in debates over an accrual rule
SCOTUSblog,
McDonough v. Smith, argued Wednesday, saw justices and attorneys repeating metaphors about heads spinning and constitutional rights swimming. The justices seemed inclined to rule for the petitioner (supported by the United States) that his claim was timely and that the limitations period on a civil action should not begin until favorable termination of criminal proceedings.…
How Banning Abortion in the Early Weeks of Pregnancy Suddenly Became Mainstream
The New York Times,
Bans on abortion early in pregnancy used to be rare. But in the past three months, so-called heartbeat bills have passed in four states, and more are in progress in 11 others.
Argument analysis: Justices worry about extending California wage-and-hours laws to offshore drilling platforms
SCOTUSblog,
On Tuesday, the Supreme Court heard oral argument in Parker Drilling Management Service, Ltd. v. Newton, a case about whether workers employed on drilling platforms more than three miles off the coast of California are entitled to the protections of California's more worker-friendly wage-and-hours law or whether a federal statute, the Outer Continental Shelf Lands…
Revisions to the Rules of the Court
Supreme Court of the United States,
The Supreme Court of the United States has adopted a revised version of the Rules of the Court. The new Rules will take effect on July 1, 2019. The revisions to the Rules include substantive changes to Rules 14.1(b), 15.2, 25.3, 29.1, 29.2 and 33.1(g). Changes to Rules 14.1(b) and 15.2 require parties to identify any trial and appellate court cases that are directly related to the case in this Court. This provision is designed to assist the Justices in determining whether their...
Clarence Thomas Speaks—And Arguably Contradicts His Longstanding Views
Justia's Verdict,
Cornell law professor Michael C. Dorf argues that the question Justice Clarence Thomas asked during oral argument in Flowers v. Mississippi potentially reflects a view inconsistent with one he and other conservative justices have strongly endorsed in the past. Dorf points out that Justice Thomas's question, regarding the race of jurors struck by the defense counsel, suggests that discrimination against one group can cancel out discrimination against another, which is directly at odds with his expressed view that the Constitution forbids all government consideration of race.
Current Supreme Court Justices
Photos of the justices courtesy of the Collection of the Supreme Court of the United States