US Supreme Court Center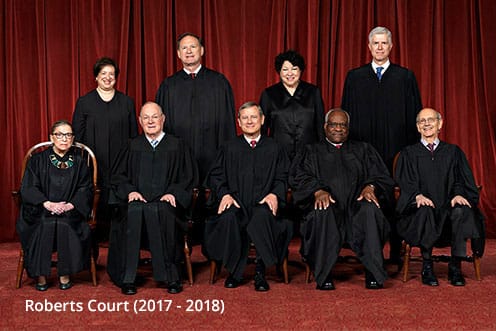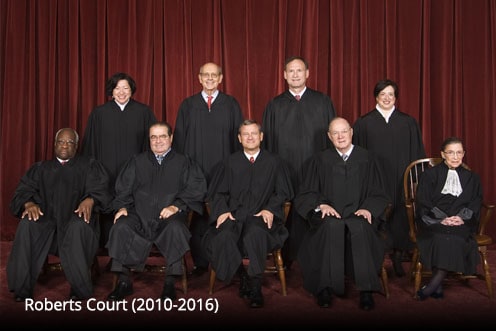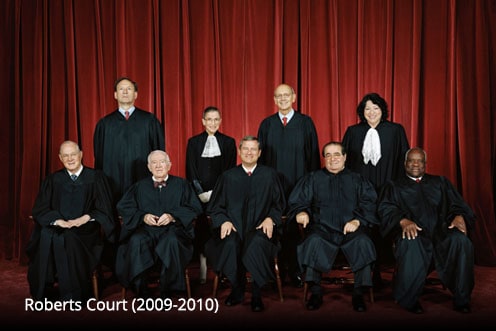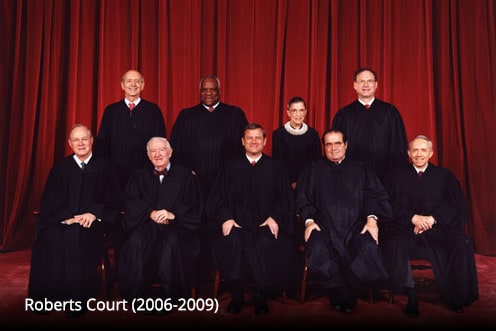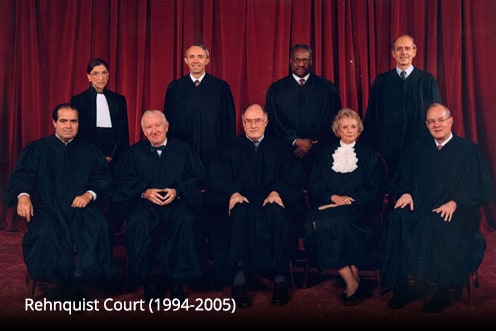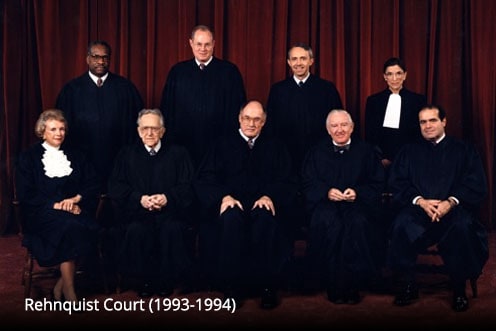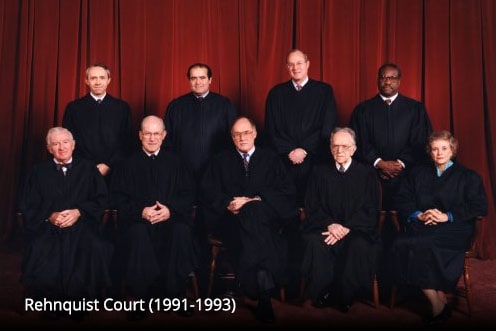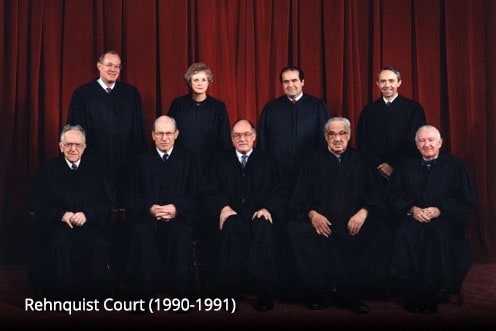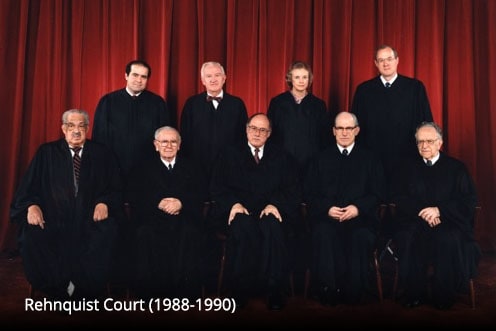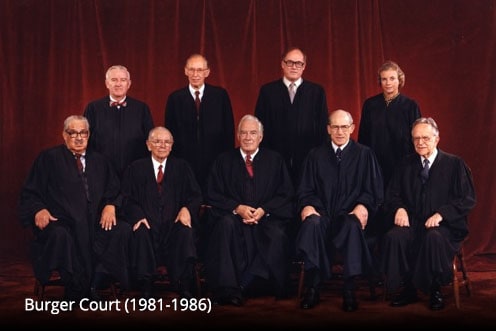 Recent Decisions
Wisconsin Central Ltd. v. United States (June 21, 2018)
South Dakota v. Wayfair, Inc. (June 21, 2018)
Pereira v. Sessions (June 21, 2018)
Lucia v. Securities and Exchange Commission (June 21, 2018)
Chavez-Meza v. United States (June 18, 2018)
Because the record as a whole demonstrated that the judge had a reasoned basis for his decision, the judge's explanation for petitioner's sentence reduction was adequate.
Besinek v. Lamone (June 18, 2018)
Maryland District Court properly denied preliminary injunctive relief in a case alleging retaliatory gerrymandering.
Lozman v. Riviera Beach (June 18, 2018)
The existence of probable cause for the plaintiff's arrest does not bar his First Amendment retaliation suit under 42 U.S.C. 1983 because of the requirement that the plaintiff prove an official policy motivated by retaliation.
Rosales-Mireles v. United States (June 18, 2018)
A miscalculation of a Guidelines sentencing range that has been determined to be plain and to affect a defendant's substantial rights calls for a court of appeals to exercise its discretion under Rule 52(b) to vacate the defendant's sentence in the ordinary case.
Gill v. Whitford (June 18, 2018)
Vacating the district court's finding of gerrymandering, the Supreme Court holds that Wisconsin Democrats failed to establish standing to challenge redistricting.
Minnesota Voters Alliance v. Mansky (June 14, 2018)
Minnesota law, prohibiting wearing a "political badge, political button, or other political insignia" inside a polling place on Election Day, is unconstitutional for lack of narrow tailoring to prevent arbitrary enforcement.
Animal Science Products, Inc. v. Hebei Welcome Pharmaceutical Co. (June 14, 2018)
A federal court, determining foreign law under Rule 44.1, need not defer to the foreign government's characterization of that law any may consider other materials and sources.
Latest Supreme Court News
The countdown continues with 10 cases to go
SCOTUSblog,
The justices are expected to take the bench again on Friday, June 22, to issue opinions in argued cases. After this morning's four opinions, there are 10 cases left for them to decide; this post briefly summarizes those cases (in the order in which they were argued). Carpenter v. United States (argued November 29, 2017):…
In-House S.E.C. Judges Were Appointed Unlawfully, Justices Rule
The New York Times,
In a 7-to-2 decision, the Supreme Court said that the Constitution required the commission itself rather than staff members to appoint the judges.
Shares of Amazon, Wayfair and Others Hit by the Supreme Court's Ruling on Internet Sales Taxes
The New York Times,
The Supreme Court's decision to expand states' ability to tax e-commerce sales hurt many online sellers. Except for the big one.
Supreme Court Clears Way to Collect Sales Tax From Online Retailers
The New York Times,
The court overruled a 1992 decision that said the Constitution bars states from requiring businesses to collect sales taxes unless they have a substantial connection to the state.
Attitudinal and Doctrinal Takeaways from the Masterpiece Cakeshop Case
Justia's Verdict,
Illinois Law dean and professor Vikram David Amar and UC Davis Law emeritus professor Alan E. Brownstein discuss two doctrinal issues raised in the Supreme Court's majority and concurring opinions in Masterpiece Cakeshop, Ltd. v. Colorado Civil Rights Commission. Amar and Brownstein explain how Colorado could have reached the results it reached without disfavoring religion or religious liberty/equality at all, and they point out that the Court's focus on the motives of the commissioners is unusual given the Court's prior decisions on the role of invidious motives.
Press Release Regarding Justice Sotomayor
Supreme Court of the United States,
U.S. Supreme Court Justice Sonia Sotomayor is scheduled to undergo reverse total shoulder replacement surgery tomorrow morning. Justice Sotomayor injured her left shoulder in a fall at her home on April 16. Tests revealed she suffered a multipart displaced head splitting fracture of her proximal humerus. Further consultation with specialists indicated surgery was warranted. Justice Sotomayor will curtail activities for the next few weeks while she recuperates. She will wear a sling for...
Current Supreme Court Justices