US Supreme Court Center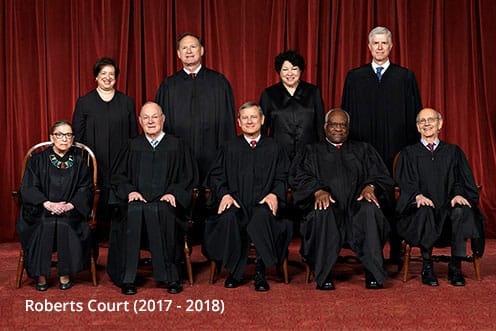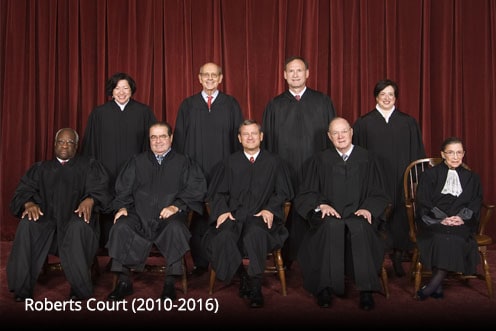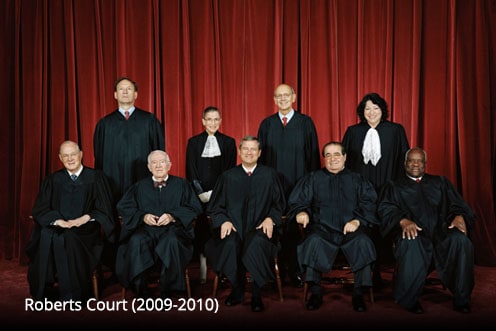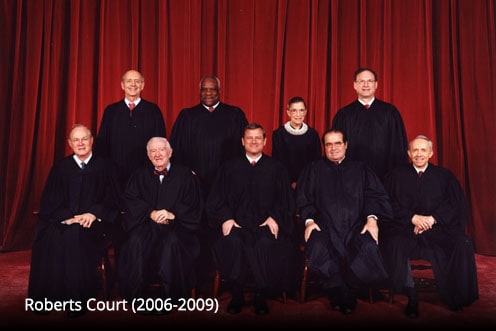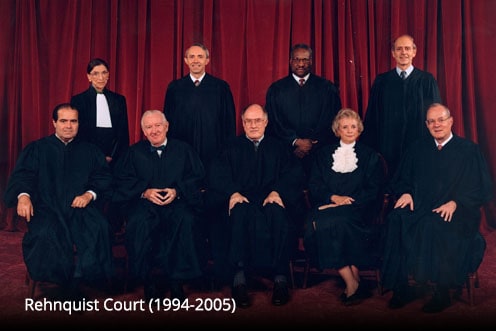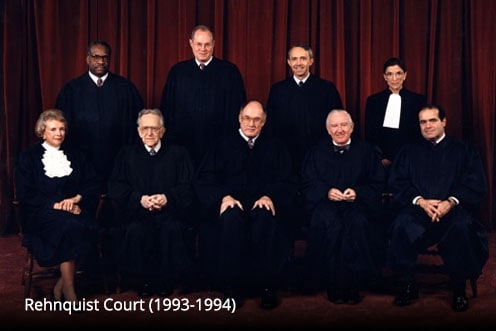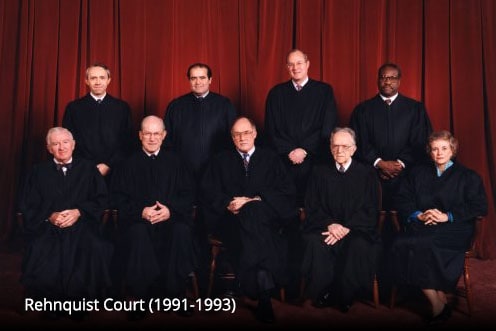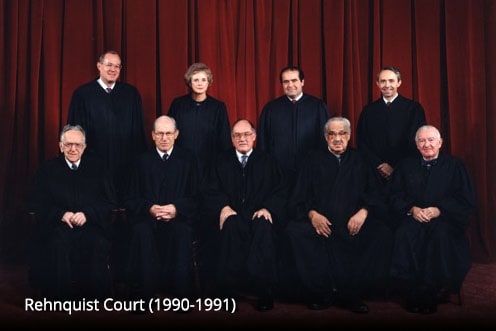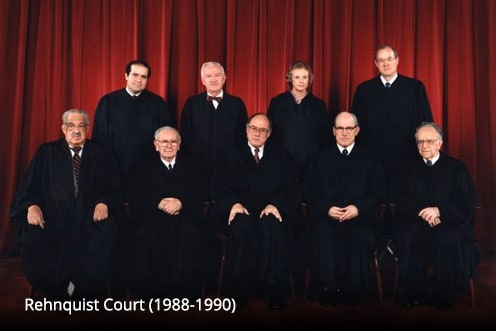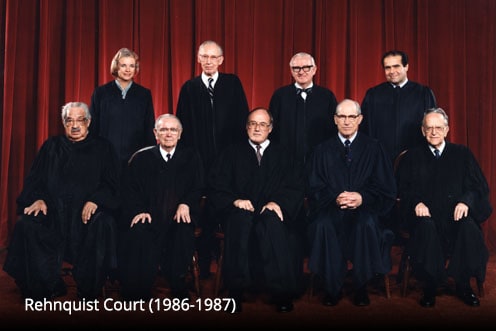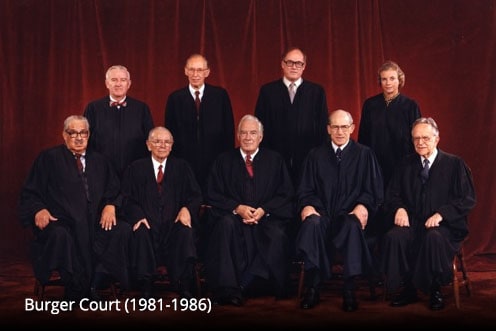 Recent Decisions
Dutra Group v. Batterton (June 24, 2019)
Batterton was working on a Dutra vessel when a hatch blew open and injured his hand. Batterton sued Dutra, asserting various claims, including unseaworthiness, and seeking general and punitive damages. The Ninth Circuit affirmed the denial of Dutra's motion to dismiss the claim for punitive damages:...
United States v. Davis (June 24, 2019)
Defendants were convicted of Hobbs Act robbery and conspiracy to commit Hobbs Act robbery and under 18 U.S.C. 924(c), which authorizes heightened penalties for using, carrying, or possessing a firearm in connection with any federal "crime of violence or drug trafficking crime." "Crime of violence" i...
Food Marketing Institute v. Argus Leader Media (June 24, 2019)
Media filed a Freedom of Information Act (FOIA) request with the U.S. Department of Agriculture (USDA), seeking the names and addresses of all retail stores that participate in the national Supplemental Nutrition Assistance Program (SNAP) and each store's annual SNAP food stamp redemption data from...
Iancu v. Brunetti (June 24, 2019)
Brunetti sought federal registration of the trademark FUCT. The Patent and Trademark Office denied his application under a Lanham Act provision that prohibits registration of trademarks that consist of or comprise "immoral[ ] or scandalous matter," 15 U.S.C. 1052(a). The Supreme Court affirmed the...
Knick v. Township of Scott (June 21, 2019)
Supreme Court expressly overrules its Williamson County holding that property owners must seek just compensation under state law in state court before bringing a takings claim under 42 U.S.C. 1983. A property owner acquires a right to compensation immediately upon an uncompensated taking because the taking itself violates the Fifth Amendment.
North Carolina Department of Revenue v. Kimberley Rice Kaestner 1992 Family Trust (June 21, 2019)
North Carolina is prohibited, under the Due Process Clause, from imposing a tax on trust income where the beneficiary had no right to and did not receive, any distributions; the trust had no physical presence, made no direct investments, and held no real property in North Carolina.
Rehaif v. United States (June 21, 2019)
In a prosecution under 18 U.S.C. 922(g) and 924(a)(2), the prosecution must prove both that the defendant knew he possessed a firearm and that he knew he belonged to the relevant category of persons barred from possessing a firearm.
Flowers v. Mississippi (June 21, 2019)
The history of the prosecution's use of peremptory strikes in a defendant's first four trials, disparate questioning of black and white prospective jurors, and inaccurate explanations for striking black prospective jurors established that the court committed clear error in concluding that the peremptory strike of a black prospective juror was not motivated in substantial part by discrimination.
McDonough v. Smith (June 20, 2019)
The statute of limitations for a 42 U.S.C. 1983 fabricated evidence claim began to run when the criminal proceedings against the plaintiff terminated in his favor with his acquittal.
Gundy v. United States (June 20, 2019)
The Sex Offender Registration and Notification Act section 20913(d) does not violate the nondelegation doctrine by providing that the Attorney General "shall have the authority" to "specify the applicability" of SORNA's registration requirements to pre-Act offenders and "to prescribe rules for [their] registration."
PDR Network, LLC v. Carlton Harris Chiropractic, Inc. (June 20, 2019)
Supreme Court remands the question of whether a district court, interpreting the Telephone Consumer Protection Act, was required to adopt an interpretation from a 2006 FCC Order.
American Legion v. American Humanist Association (June 20, 2019)
Although a war memorial, erected in the form of a Latin cross, may have originally served a purpose infused with religion, the passage of time has given it historical and cultural significance so that its location on public land is not unconstitutional.
Virginia Uranium, Inc. v. Warren (June 17, 2019)
The Atomic Energy Act does not preempt a Virginia law banning uranium mining.
Manhattan Community Access Corp. v. Halleck (June 17, 2019)
City's designation of a private entity as the operator of public access channels did not transform that entity into a state actor for First Amendment purposes.
Virginia House of Delegates v. Bethune-Hill (June 17, 2019)
Virginia's House of Delegates lacks standing to appeal a ruling invalidating a state redistricting plan where the state announced that it would not appeal.
Gamble v. United States (June 17, 2019)
Supreme Court reaffirms the dual-sovereignty doctrine; the double jeopardy rights of a defendant were not violated when he was prosecuted by both the state and the federal government for possession of a firearm as a felon.
Latest Supreme Court News
Opinion analysis: Vagueness doctrine as a shield for criminal defendants
SCOTUSblog,
Today, as expected, the Supreme Court invalidated 18 U.S.C. § 924(c)(3)(B). In United States v. Davis, the court declared that the categorical approach is dead, and with it Section 924(c)(3)(B). Justice Neil Gorsuch wrote the opinion for a 5-4 majority (joined by the four more liberal justices), and Justice Brett Kavanaugh wrote the dissent. This…
Supreme Court Strikes Down Law Barring Vulgar Trademarks
The New York Times,
The court also made it harder to obtain commercial information under the Freedom of Information Act.
Supreme Court to Hear Insurers' Suit on Obamacare
The New York Times,
Insurance companies say they are owed some $12 billion promised to them in "risk corridor" provisions of the Affordable Care Act.
How Supreme Court Nominations Became So Partisan
The New York Times,
Carl Hulse's "Confirmation Bias" recounts the recent battles to fill Antonin Scalia's seat.
The Supreme Court Dramatically Narrows the Establishment Clause in American Legion v. American Humanist Association
Justia's Verdict,
Marci A. Hamilton, a professor at the University of Pennsylvania and one of the country's leading church-state scholars, comments on the decision by the U.S. Supreme Court in American Legion v. American Humanist Association, in which the Court upheld against an Establishment Clause challenge a large cross on public land in Maryland. Hamilton argues that in reaching its conclusion, a majority of the Court ignores the purpose of the Establishment Clause—to create a bulwark against the tyranny that results from the joinder of government and religious power to rule.
Revisions to the Rules of the Court
Supreme Court of the United States,
The Supreme Court of the United States has adopted a revised version of the Rules of the Court. The new Rules will take effect on July 1, 2019. The revisions to the Rules include substantive changes to Rules 14.1(b), 15.2, 25.3, 29.1, 29.2 and 33.1(g). Changes to Rules 14.1(b) and 15.2 require parties to identify any trial and appellate court cases that are directly related to the case in this Court. This provision is designed to assist the Justices in determining whether their...
Current Supreme Court Justices
Photos of the justices courtesy of the Collection of the Supreme Court of the United States