US Supreme Court Center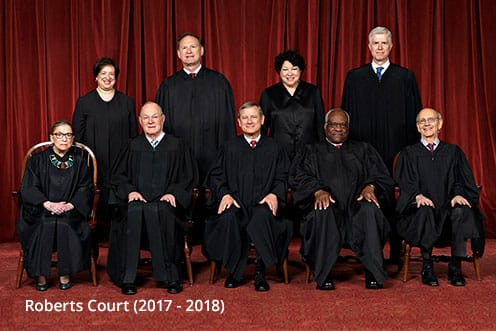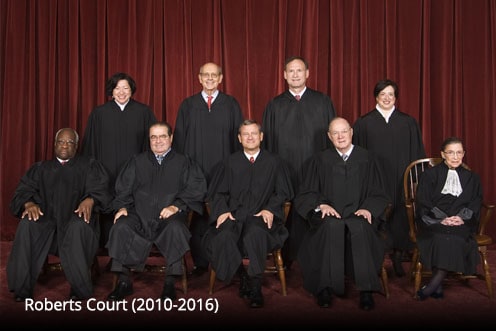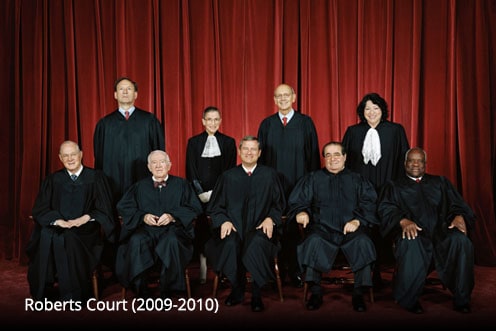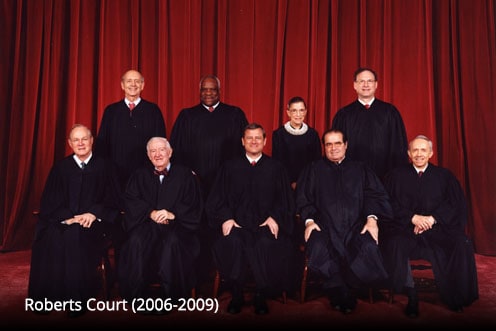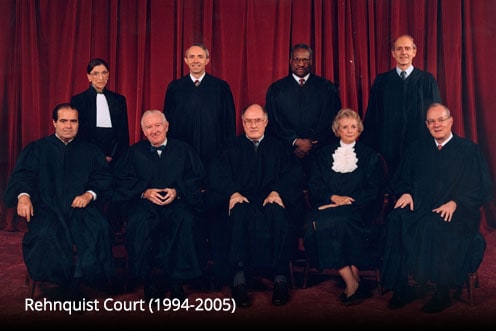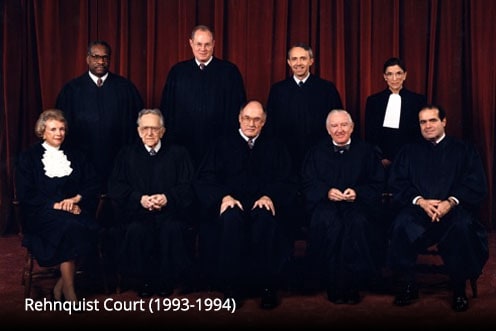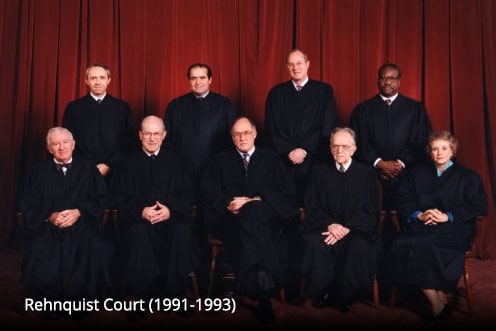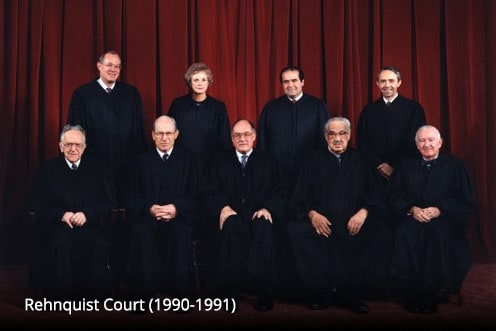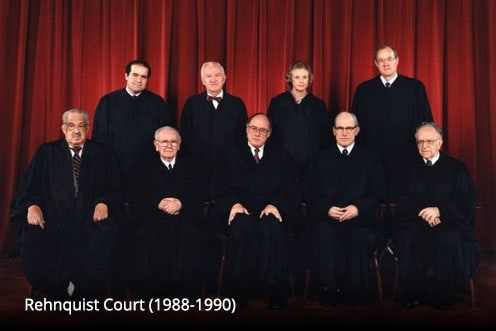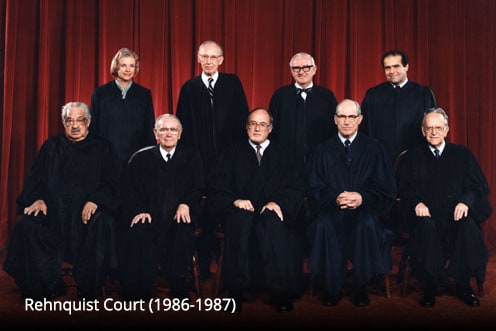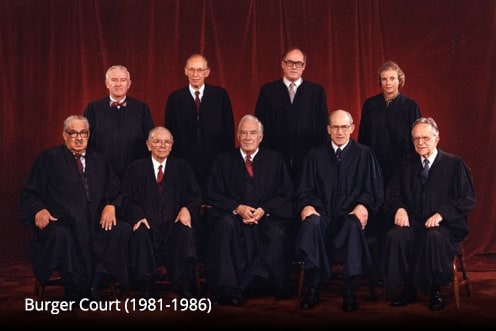 Recent Decisions
Sause v. Bauer (June 28, 2018)
First Amendment issues involved in a police order that plaintiff stop praying require consideration of Fourth Amendment issues concerning why the officers were present in plaintiff's home and what they wanted plaintiff to do.
Sexton v. Beaudreaux (June 28, 2018)
Supreme Court reversed a grant of habeas relief by the Ninth Circuit.
North Carolina v. Covington (June 28, 2018)
Supreme Court affirms, in part, North Carolina district court's remedy in a case alleging racial gerrymandering.
Janus v. State, County, and Municipal Employees (June 27, 2018)
States and public-sector unions may no longer extract agency fees from nonconsenting employees.
Florida v. Georgia (June 27, 2018)
Special Master is required to make extensive, specific factual findings to determine whether a remedy could be fashioned in a dispute between states concerning the apportionment of the waters of an interstate river basin.
Latest Supreme Court News
Remembering an Era Before Roe, When New York Had the 'Most Liberal' Abortion Law
The New York Times,
In 1970, before Roe v. Wade established a constitutional right to abortion, New York became a magnet for women seeking to terminate their pregnancies legally.
Trump Nominee Is Behind Anti-Union Legal Campaign
The New York Times,
A conservative lawyer chosen to head a federal agency has spent months bringing cases that could bankrupt public-employee unions in several states.
3 Lessons From Corruption Convictions
The New York Times,
A 2016 Supreme Court decision narrowed the definition of corruption and dealt a blow to federal prosecutors. But recent trials show they can still win, with a strong case.
Collins v. Virginia: An Innocuous, Fourth Amendment Decision About Curtilage
Justia's Verdict,
Cornell law professor Sherry F. Colb comments on the US Supreme Court's precedents recognizing, yet not clearly defining, "curtilage"—the area near one's house that is constitutionally protected against warrantless searches by law enforcement. As Colb explains, the Court's cases involving curtilage, including its recent decision in Collins v. Virginia leave many Fourth Amendment questions unanswered.
Summer Order Lists
Supreme Court of the United States,
For your planning purposes, summer order lists are scheduled to be issued on July 16, August 6, and August 24, 2018. Summer order lists usually consist of actions taken by the Court on motions in pending cases, petitions for rehearing, and other miscellaneous matters. Emergency orders, such as in applications for stays, will continue to be released as required.
Opinion analysis: Florida wins another chance, and the case goes back to the drawing board
SCOTUSblog,
On the last possible decision day, the Supreme Court issued a 5-4 decision in Florida v. Georgia written by Justice Stephen Breyer and joined by Chief Justice Roberts and Justices Kennedy, Ginsburg and Sotomayor. Justice Thomas filed a dissenting opinion, joined by Justices Alito, Kagan and Gorsuch. In a win for Florida, which is seeking…
Current Supreme Court Justices