US Supreme Court Center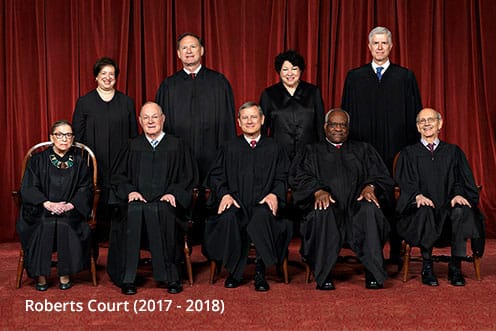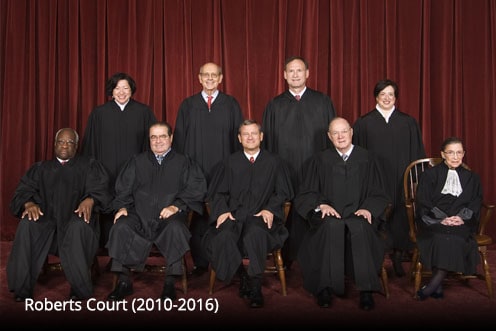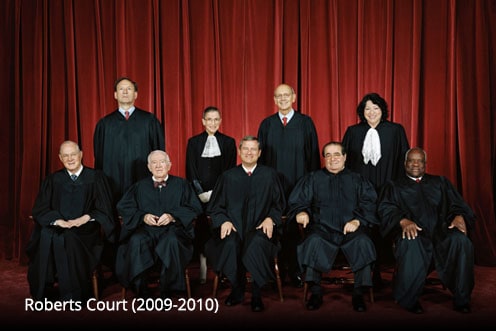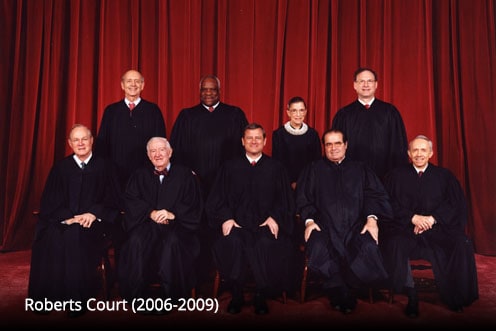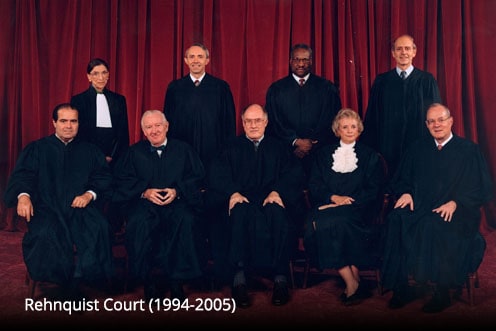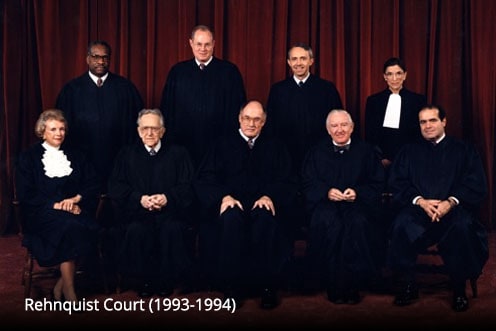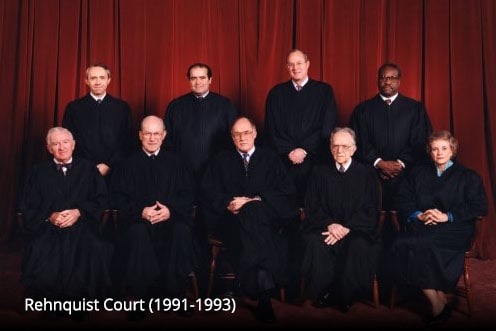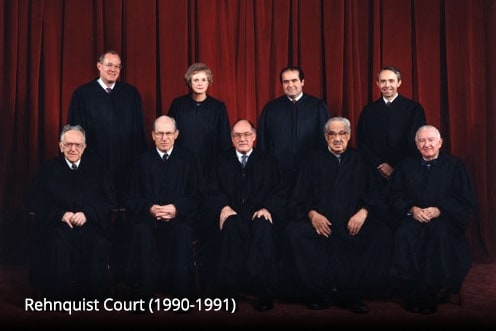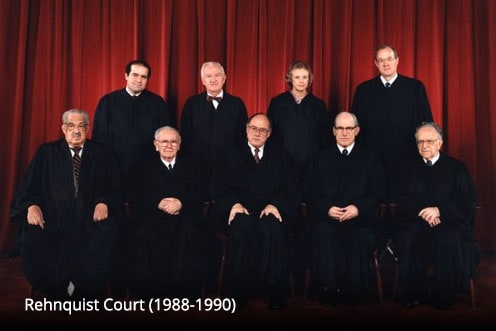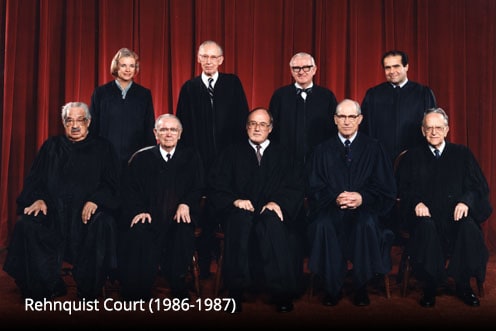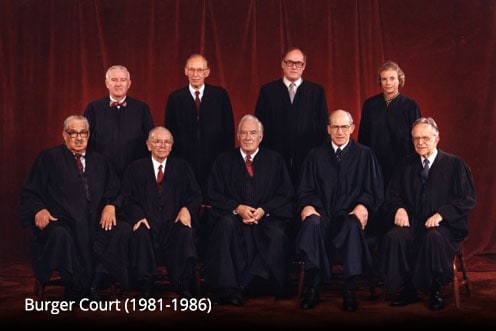 Recent Decisions
Sause v. Bauer (June 28, 2018)
First Amendment issues involved in a police order that plaintiff stop praying require consideration of Fourth Amendment issues concerning why the officers were present in plaintiff's home and what they wanted plaintiff to do.
Sexton v. Beaudreaux (June 28, 2018)
Supreme Court reversed a grant of habeas relief by the Ninth Circuit.
North Carolina v. Covington (June 28, 2018)
Supreme Court affirms, in part, North Carolina district court's remedy in a case alleging racial gerrymandering.
Janus v. State, County, and Municipal Employees (June 27, 2018)
States and public-sector unions may no longer extract agency fees from nonconsenting employees.
Florida v. Georgia (June 27, 2018)
Special Master is required to make extensive, specific factual findings to determine whether a remedy could be fashioned in a dispute between states concerning the apportionment of the waters of an interstate river basin.
Latest Supreme Court News
Why Are Republicans Covering Up Brett Kavanaugh's Past?
The New York Times,
For the first time in modern history, Republicans are refusing to request a Supreme Court nominee's relevant papers.
Supporting Religion is Not Always Good for Religious Freedom
Justia's Verdict,
UNLV Boyd School of Law professor Leslie C. Griffin explains why broad support of religion is not necessarily good for religious freedom. Specifically, Griffin looks at the position of Judge Brett Kavanaugh on a number of issues from his time on the bench and before, and predicts that as a justice of the US Supreme Court, he is unlikely to ensure everyone's constitutional rights are protected, but only those of certain groups.
Democrats Question Kavanaugh's Testimony About Bush Nominee
The New York Times,
Democrats say that files from the Bush White House show that President Trump's Supreme Court nominee played a significant role in a nomination he distanced himself from.
Colorado Baker Sues Governor Over Cake Dispute With Transgender Woman
The New York Times,
Masterpiece Cakeshop is at the center of another battle over whether claims of religious freedoms can be used to refuse services to gay and transgender people.
Federal Judicial Center Director Announcement
Supreme Court of the United States,
Chief Justice John G. Roberts, Jr., announced today that the Board of the Federal Judicial Center has selected Deputy Director John S. Cooke to be the eleventh director of the Federal Judicial Center. Chief Justice Roberts, who chairs the Board of the Federal Judicial Center, stated, "The Board selected John Cooke from a number of exemplary candidates. John has won extensive praise over the past 13 years as deputy director of the Center. He has strong leadership skills and unparalleled...
Opinion analysis: Florida wins another chance, and the case goes back to the drawing board
SCOTUSblog,
On the last possible decision day, the Supreme Court issued a 5-4 decision in Florida v. Georgia written by Justice Stephen Breyer and joined by Chief Justice Roberts and Justices Kennedy, Ginsburg and Sotomayor. Justice Thomas filed a dissenting opinion, joined by Justices Alito, Kagan and Gorsuch. In a win for Florida, which is seeking…
Current Supreme Court Justices