US Supreme Court Center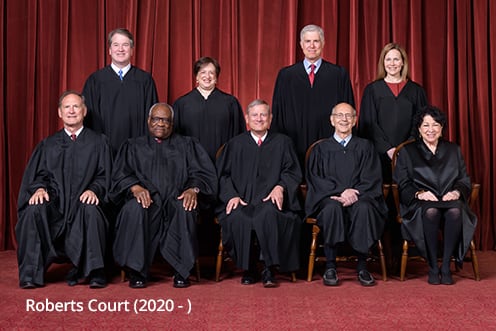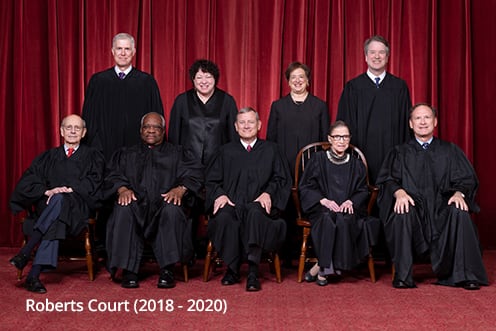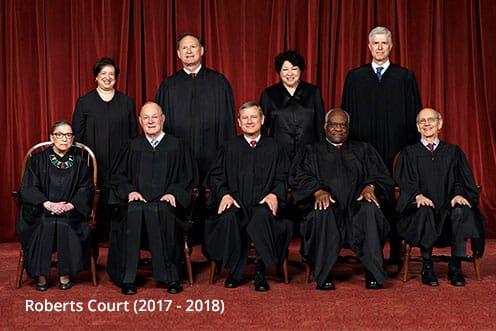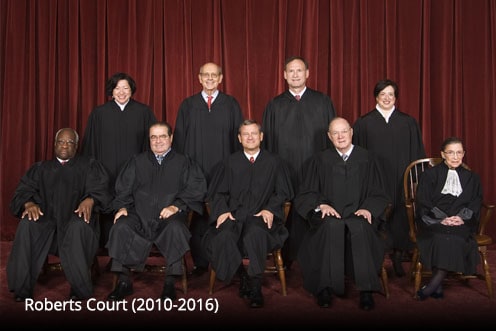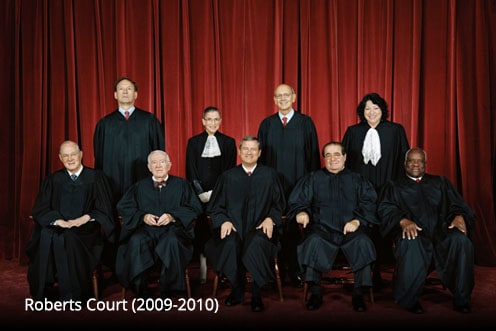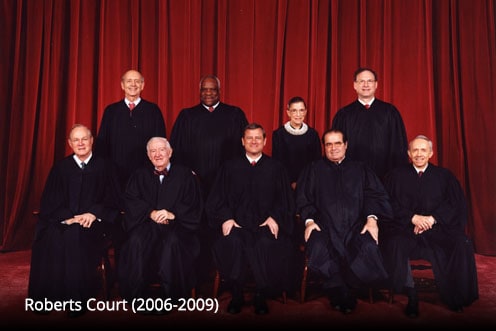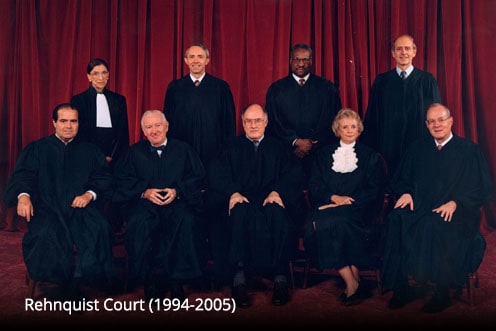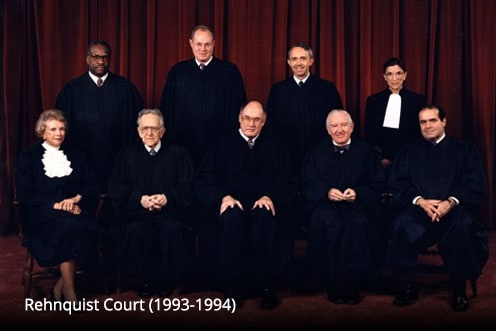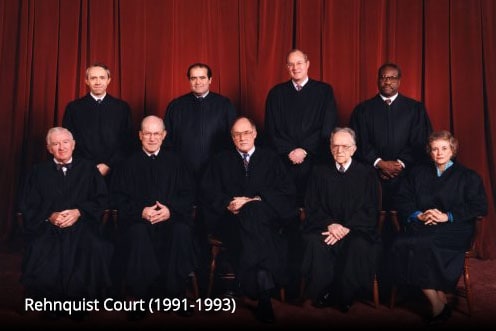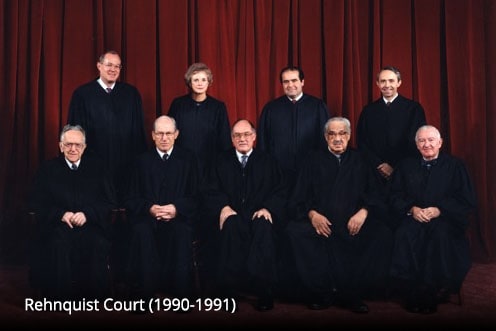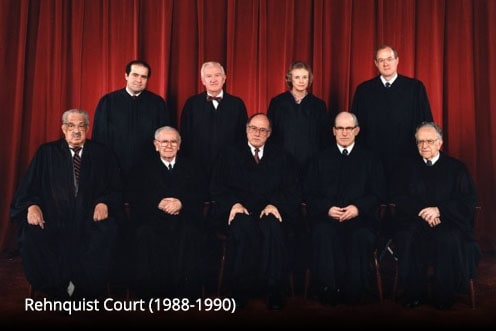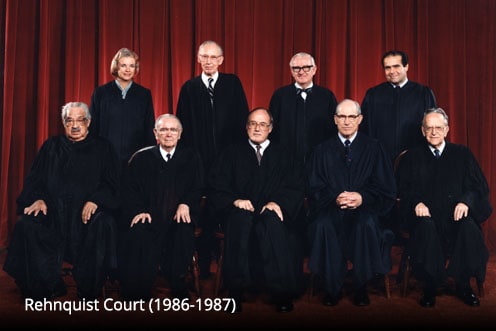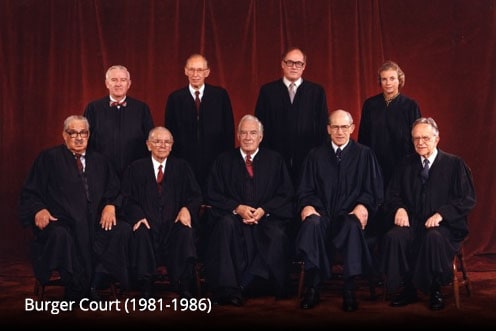 Recent Decisions
Dunn v. Reeves (July 2, 2021)
Supreme Court reverses an Eleventh Circuit grant of habeas relief for a 1996 murder; the Alabama court did not unreasonably apply a categorical rule in evaluating the defendant's claim of ineffective assistance.
Americans for Prosperity Foundation v. Bonta (July 1, 2021)
California's requirement that charities disclose the names and addresses of major donors is facially invalid as burdening donors' First Amendment rights and not narrowly tailored to an important government interest.
Brnovich v. Democratic National Committee (July 1, 2021)
Supreme Court upholds Arizona voting rules that discount the votes of those who vote at the wrong precinct and that make it a crime for any person other than a postal worker, an elections official, or a voter's caregiver, family member, or household member to knowingly collect an early ballot.
PennEast Pipeline Co. v. New Jersey (June 29, 2021)
The holder of a FERC certificate of public convenience and necessity to build a natural gas pipeline may exercise the federal eminent domain power to obtain necessary rights-of-way.
Johnson v. Guzman-Chavez (June 29, 2021)
Aliens subject to reinstated orders of removal are not entitled to bond hearings while seeking withholding of removal; their removal orders are "administratively final."
Latest Supreme Court News
House Passes Bill to Protect Abortion Rights
The New York Times,
The Women's Health Protection Act, intended to enact abortion rights into federal law, came amid efforts from states to restrict abortion and growing hostility from the Supreme Court. The measure is unlikely to advance in the Senate.
Abortion Poll: Most Americans Disagree With Supreme Court on Texas Ban
The New York Times,
Monmouth University Poll released its findings the same day the Supreme Court added hearings on a Mississippi abortion case.
Lawsuits Filed Against Texas Doctor Could Be Best Tests of Abortion Law
The New York Times,
Legal experts said two lawsuits filed this week might test the constitutionality of the Texas law more than federal challenges by abortion providers and the Justice Department.
Justice Barrett Investiture Ceremony
Supreme Court of the United States,
A formal investiture ceremony for Associate Justice Amy Coney Barrett will take place at a special sitting of the Supreme Court in the Courtroom at 10 a.m. on Friday, October 1. Justice Barrett was sworn in as the 103rd Associate Justice of the Supreme Court on October 27, 2020. The investiture is purely ceremonial and attendance is by invitation only. Press coverage of the Courtroom ceremony will be pooled. The Court building remains open for official business only and closed to the public...
Major abortion case set for argument on Dec. 1
SCOTUSblog,
The Supreme Court announced on Monday that it will hear argument on Dec. 1 in a challenge to a Mississippi law that bans almost all abortions after the 15th week of pregnancy. The case, Dobbs v. Jackson Women's Health Organization, was already positioned to be... The post Major abortion case set for argument on Dec. 1 appeared first on SCOTUSblog.
The Court's Partisan Rules on Executive Power
Justia's Verdict,
Steven D. Schwinn, a professor of law at the University of Illinois Chicago John Marshall Law School argues that the Supreme Court's order last week effectively striking down the COVID-19 eviction moratorium issued by the Centers for Disease Control reflects the Court's highly partisan approach to executive authority. Professor Schwinn points out that only partisanship can explain why Court upheld the Trump administration's travel ban in Trump v. Hawaii and struck down the Biden administration's eviction moratorium.
Current Supreme Court Justices
Photos of the justices courtesy of the Collection of the Supreme Court of the United States